Hyatt Hotels Corporation has announced the opening of its fourth property in Puerto Rico: the $29 million Hyatt Place San Juan/City Center in the capital city of San Juan.
The 149-room hotel, which is in partnership with PRISA Group and McConnell Valdés Consulting, is located in close vicinity to the Puerto Rico Convention Center, the international airport, Hato Rey business district and several major attractions like beaches and sport venues. Its' debut comes after three Hyatt branded hotels have been inaugurated in Puerto Rico over the past two years.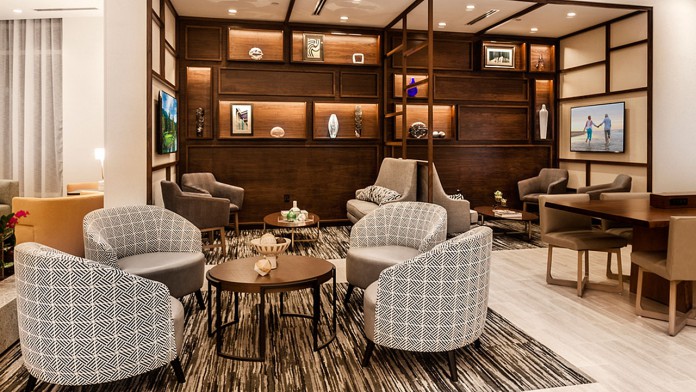 The property features Hyatt Place's intuitive interior design, vibrant environment and several practical amenities, such as free Wi-Fi and 24-hour food offerings. Furthermore, there's a resort-style swimming pool, 3,165 square-feet of flexible, high-tech meeting space and 24-hour fitness center. Not to forget, there's digital artwork, by local artist Annette Vaccaro, displayed on the building's exterior.
Hyatt Place San Juan Hotel
"The combination of the new interior design, its unique digital art façade and a resort-style pool offering including a kids' water playground, is a result of our mission to develop the absolute best hotel in San Juan that is not on the shore, even if it's just several minutes away from the best beaches in the city," said Federico Stubbe Jr., President of PRISA Group.
"Hyatt Place San Juan/City Center opens in the midst of an historic moment in which the Puerto Rican tourism industry is experiencing a revival, seeing an increase in visitors, hotel reservations and rates in the last five years."