The New York International Auto Show 2016 is just a few days away and there is some very special metal and carbon due to be on show. Koenigsegg have announced with that the production spec Regera that was on show at the recent Geneva Motor Show will be crossing the Atlantic for its North American debut.
The Regera weighs in at just 1,590kg with all its fluids. Dry weight is 1470kg. The Koenigsegg Direct Drive system receives some enhancements with a new clutch-slip mechanism that uses the hydraulic coupling to convert torque at medium/high speeds during fast acceleration.
Along side the red Regera will be the single Koenigsegg One:1 that resides in the United States, one of just 7 examples in existence. The One:1 is named for its power-to-weight ratio, with 1 Megawatt or 1,360hp to match its 1,360kg curb weight; a world first for a production car. The One:1 set speed records at Suzuka Curcuit and Spa-Francorchamps in 2015, along with an acceleration record from 0-300kmh-0 (186mph), achieved in an astonishing 17.95 seconds. If you are attending the show be sure not to miss the Koenigsegg stand!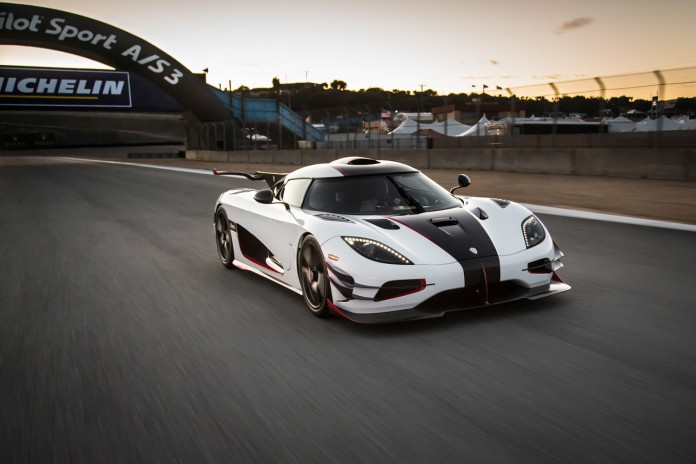 Photo: Julia La Palme 2015