We had already seen the new generation BMW 5-Series test driving in the cold North of Sweden in person, when test driving the 2017 Volkswagen Tiguan. Recently emerged spy shots from the Arvidsjaur area show a heavily disguised 2018 BMW M5 withstand the North Swedish brutal winter conditions.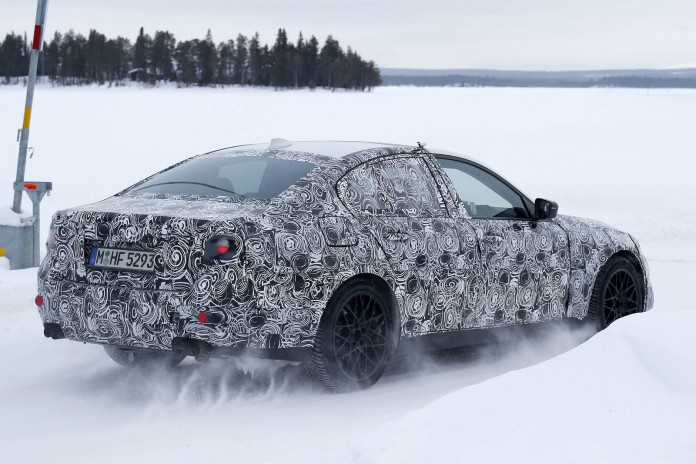 BMW presumably take the evolutionary route when it comes to the next generation BMW 5-series, similar to most other manufacturers competing in the same market. Having seen different galleries of 5-series spy shots over the past few months, this is only the second gallery of 2018 BMW M5 spy shots that emerges.
With the new generation 5-series expectedly rolling out in the second half of 2016, it will probably be a while before we can expect the range-topping performance model to make its official debut. What's new on the upcoming M5 is the fact that BMW's xDrive four-wheel drive system will be optional. Customers that don't tick the xDrive box on the option list, will enjoy the M5 with RWD as standard.
Powering the new generation BMW M5 should be an improved 4.4-liter twin-turbo V8 that we find under the hood of the current generation BMW M5, with an increased output of 626 hp. Intensive weight savings of up to 100 kilograms should catapult the new generation M5's performance even further. Last but not least is the rumor going around of BMW possibly bringing back the M5 touring to take on fierce competition from both the Audi RS6 Avant and Mercedes-AMG E63 Estate.