The Siracusa package offered by tuning company Mansory came up a few years back and is based on the 458 Italia. It became quite popular in the automotive industry with one of the owners being footballer Samuel Eto'o.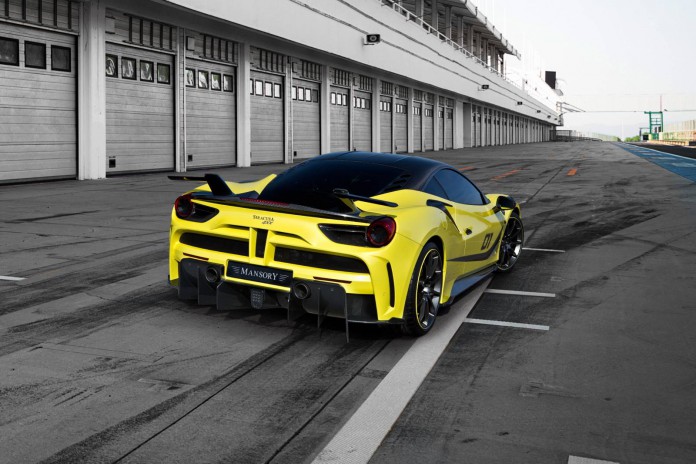 Now, in the build-up to the Geneva Motor Show 2016, the second-generation Siracusa package has been unveiled. Based on the 488 GTB, Mansory provides a stunning new body design to the supercar with heavy use of of carbon-fiber, from the air intakes on the front spoiler to the side sills and housings for the rear-view mirrors. These carbon components are not only lighter than the series equivalents but also help improve performance in one way or the other. There are also new ultra-light forged alloy wheels and performance tyres.
Meanwhile, inside the cabin, Mansory have created a command and control centre which perfectly combines functionality and comfort. Moreover, the steering wheel is specially designed for the 4XX in a combination of leather and carbon.
Mansory Ferrari 4XX Siracusa
Finally, the 3.9-liter engine in Mansory's '4XX Siracusa' comes with an optimised motor management and a specially designed exhaust system. This results in a power output of 790 hp at 8,000 rpm and torque of 870 Nm at 3,000 rpm, allowing for a 0 to 100 km/h sprint of 2.9 seconds and top speed of 341 km/h. Interestingly, tweaks to the 488's chassis and suspension have lowered the car's center of gravity by 20 mm.