Fiat has debuted an upgraded Fiat Abarth 124 Rally edition at the Geneva Motor Show.
The Abarth 124 Rally is a prototype version of what the Abarth Racing Team envisions for a motorsport version of the 124 Spider. While the car may only be a prototype, it has been developed to fully comply with the FIA's R-GT rulebook for rally competition.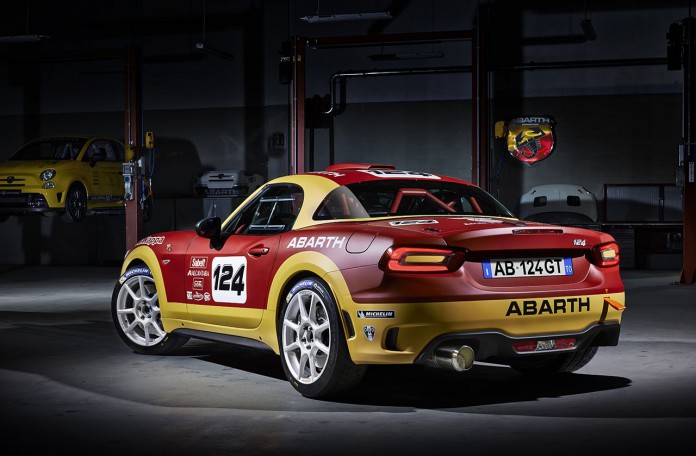 Powering the Abarth 124 Rally is a 1800cc turbocharged engine which has been fettled and tuned to deliver 300 hp. Fiat has not released torque figures, but assured the press that the torque output is "optimum to allow the driver steering and acceleration balance while oversteering". What that translates to in actual numbers, however, we don't know.
Compared to the road-going version of the 124, the Rally version ditches the soft top in favor of a hard top (for added safety). Additional tweaks include a lower center of gravity, uprated front and rear suspension and the addition of a competition-spec roll cage.
Abarth has announced plans to produce 124 examples of the 124 Rally for use by teams wanting to campaign in the FIA R-GT Cup rally series.