ABT recently celebrated its 120th anniversary and it will launch a special edition Audi RS6 to celebrate the feat at the Geneva Motor Show 2016. Only 12 units of the model will be produced and all of them are expected to sell out soon.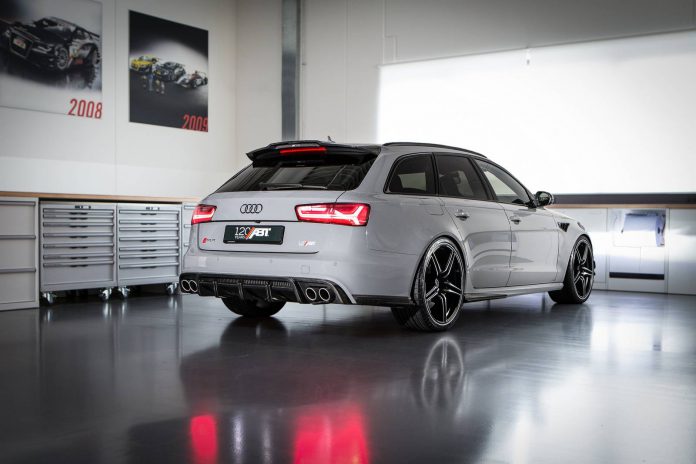 The ABT-tuned estate will produce an astonishing 735 hp and 920 Nm of torque, enabling a top speed of 320 km/h. This has been made possible by using the ABT Engine Control unit and a specially developed software. There's also an aerodynamic package that includes carbon air inlet panels, front flics, mirror caps and the rear skirt set.
Meanwhile, there's also lighter and sportier, 22-inch alloy wheels, along with Dunlop high-performance tyres in configuration of 295/25 R22.
Inside the cabin, the glove compartment gets the "1/12" signet and the floor mats have "120 years" lettering. The sport-type seats are bi-colour-leathered, matching the exterior and the headliner, steering wheel and all the pillars are Alcantara-clad.