Mansory has created a one-off Lamborghini Aventador SV.
This one-off Lamborghini was created exclusively for London art dealer and multi-billionaire James Stunt, who worked with Mansory to design the car exactly to his personal specifications.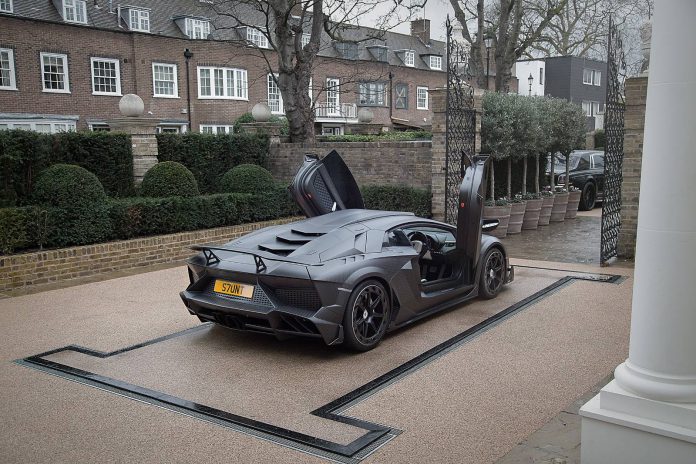 The car, dubbed the J.S.1 Edition by Mansory, features full carbon-clad bodywork custom-made by Mansory. In order to match the outrageous exterior, Mansory tweaked the engine to produce an equally outrageous amount of horsepower. The standard 750 HP has been upped to 830 horsepower. Torque has also been increased, from 690nm to a whopping 750 nm. These tweaks help the J.S.1. rocket to 100 km/h in just 2.7 seconds on the way to a maximum top speed of 355 km/h.
Mansory Lamborghini Aventador JS.1 Edition
The sprint from 0 to 200 km/h takes just 8.4 seconds and from 0 to 300 km/h takes just 23.4 seconds.
In order to keep this power under control, Mansory did extensive work to the body panels to ensure aerodynamic efficiency and safety. According to Mansory, the new body panels give the J.S.1. better airflow to the radiators than a standard Aventador.
Check out the full gallery of the J.S.1. below!