Aston Martin held its first track day for the Vulcan customers at the Yas Marina circuit in Abu Dhabi. A group of racing drivers, led by Darren Turner provided training to the first six clients of the hypercar.
The guests first drove the V12 Vantage S, followed by the Vantage GT4 race car before finally getting their hands on the Vulcan. Passenger-side tuition was given on all the laps and the training went into the night so that the drivers could experience the car in 'different atmospheric conditions'.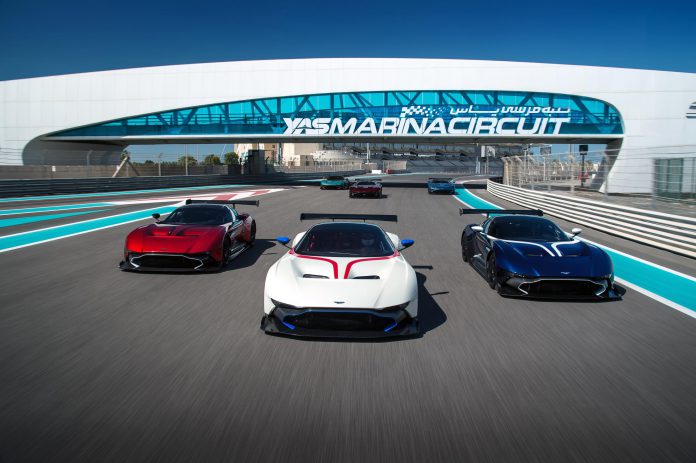 After the event, Turner commented: "The guys here this week have all been in the car as my passenger at recent events, but this was the first time they got to see and drive their very own Aston Martin Vulcan. It has been a pleasure to see how quickly they have all got up to speed and to hear their first impressions of the car."
The Vulcan is Aston Martin's answer to the Ferrari FXX K and the McLaren P1 GTR. First shown at the Geneva Motor Show 2015, it is powered by a 7.0-liter naturally aspirated V12 engine that is capable of producing in excess of 800 hp (600 kW). A six-speed sequential gearbox transfers the power to the rear wheels of the car.
Apart from that, the Vulcan gets Brembo brake system, carbon fibre bucket seats and a dashboard supplied by Cosworth Omega. Its production is limited to 24 units and all of them have already been sold out. By buying the car, one also becomes part of a comprehensive three-year owners' program that will allow you to drive the hypercar at popular race tracks all over the globe.