Photos from the first official photoshoot of the Ferrari 458 widebody kit by Misha Designs has been released.
The Misha Designs widebody kit for the 458 was first released earlier this year at the SEMA show and has now been photographed with the help of CarNinja. The CarNinja crew are the first to install the limited edition Misha kit on their 458 and will be featuring the kit at car shows around California as awell as at all the Targa Trophy rally events.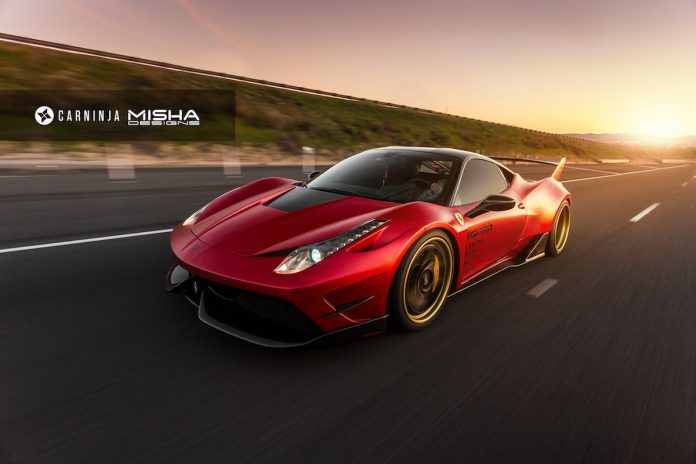 The Misha kit will be made in a limited edition run of just 20 units.
The CarNinja 458 featured in this particular photoshoot features the Misha widebody kit, Savini Forged Step Lip wheels,Toyo Proxes tires and a matte candy apple red wrap by APA wraps. All together the package gives the 458 a spectacularly aggressive, head-turning look.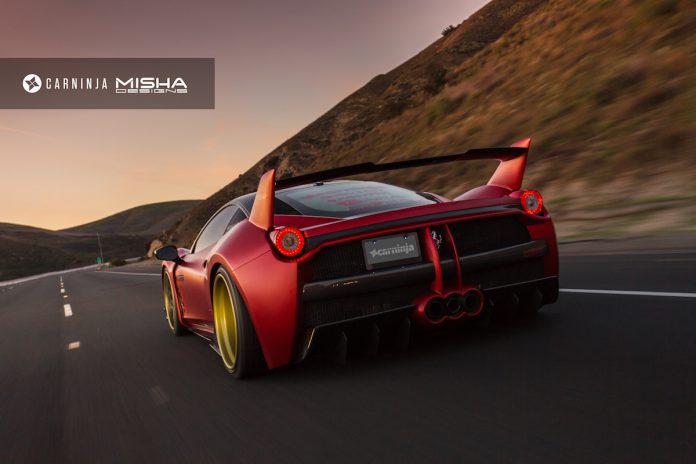 According to Misha, their SEMA reveal of the widebody kit was so successful that they have already sold 50% of their 20-kit production run. Misha is hard at work a similar kit for the 488.
Misha Designs Ferrari 458 Widebody