O.CT has released a tuned Lamborghini Huracan that produces an insane amount of power.
The O.CT800 Supercharged Huracan produces a whopping 805 horsepower thanks to an aggressive supercharger kit, exhaust, ECU and other tweaks. Most of the power improvements are provided by the supercharger, however, O.CT also installed a lighter (20kg lighter) exhaust system and lighter, more aggressive wheels in order to help the Huracan reach even more impressive levels of performance.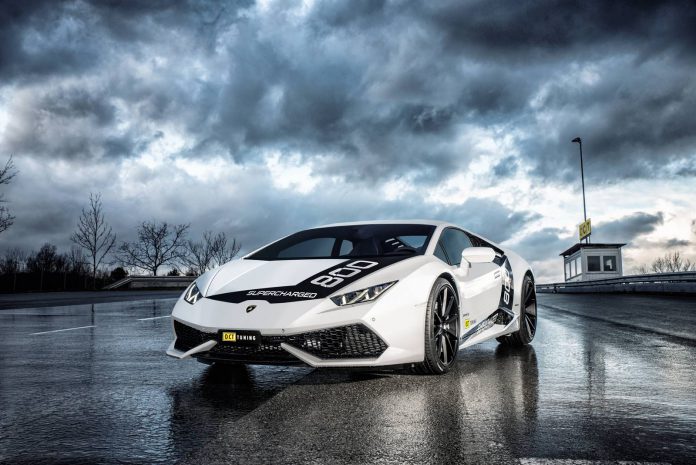 The specially manufactured wheels are 9×20 in the front and 12.5×21 in the rear.
As you would imagine with a 800+ hp car, the acceleration figures are going to be impressive. The O.CT800 Huracan will get from a standstill to 60 mph in just 2.5 seconds, from 0-120 mph in just 8.3 seconds and will reach a top speed well beyond 200 mph.
While O.CT have only fitted their supercharger kit to the Huracan thus far, they claim that the kit will also work on V10 versions of the Audi R8, as the engines in both cars are very similar.
Check out the gallery below for a look at O.CT's 800 horsepower Huracan in action. We can't wait to see video of this car!
Supercharged Lamborghini Huracan