RM Sotheby's have two work class auctions within the space of as many weeks, the first is their annual Arizona sale, the second is set to take place in Paris during Retromobile week. Rétromobile is an annual classic auto show held at the Paris expo Porte de Versailles. As the first major classic car show of the year, it is highly anticipated.
RM Sotheby's have a world class line-up ready to go under the hammer once again. The auction will take place on 3 February 2016 from 7:00 p.m. CET with previews on 2 February, 2016 between 12 pm and 10 pm and 3 February, 2016 between 10 am and 12 pm. In total, RM Sotheby's have consigned 61 cars for their first European event of 2016. Our 10 headline lots are as follows.
10) 1954 Kaiser-Darin Roadster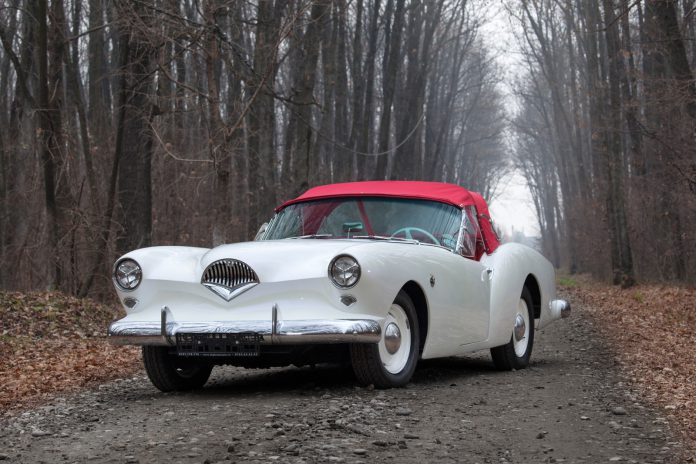 Just 435 Kaiser-Darin Roadster's were produced. Its not difficult to see why either. In an auction full of the most desirable classics in the world, in the fashion capital of the world, the 1954 Kaiser-Darin Roadster sticks out like a sore thumb. Couple this to the Roadster's relatively low €100.000 – €120.000 estimate and you'll probably be wondering how it could possibly make it into anyone's top 10.
Yet, look past all of the above and you'll start to see some pretty cool features. The Kaiser-Darin is a US built machine, with a fibreglass body. It uses a Willys six-cylinder engine. Aside from the general design, the most impressive thing about the Kaiser-Darin is its innovative sliding doors. Uniqueness makes this an interesting lot.
RM Sothebys Paris 2016 Auction
9) 1997 Ferrari F50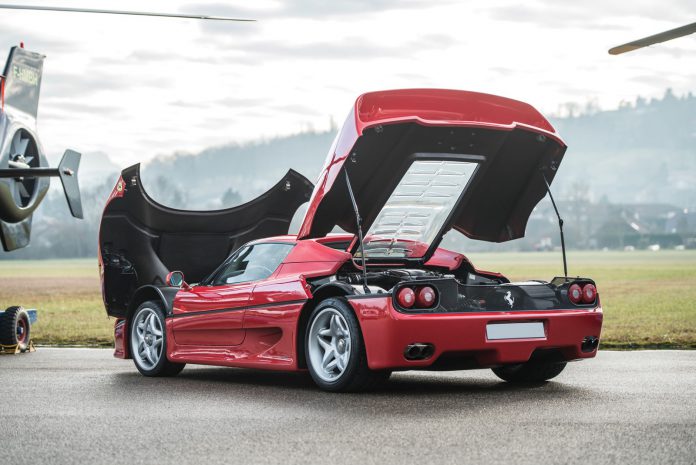 RM Sotheby's have been fortunate enough to consign both a Ferrari Enzo and a Ferrari F40 to its Paris 2016 action. Joining the other two is the rarer Ferrari F50. This particular example is number 266 of 349, we understand it is currently on French plates. It was originally sold to an Italian customer.
It has received Ferrari Classiche certification having covered little more than 30,000 kilometres. RM Sotheby's advise a hammer price of €1.300.000 – €1.500.000 is to be expected.
8) 1955 Mercedes-Benz 300 SL Gullwing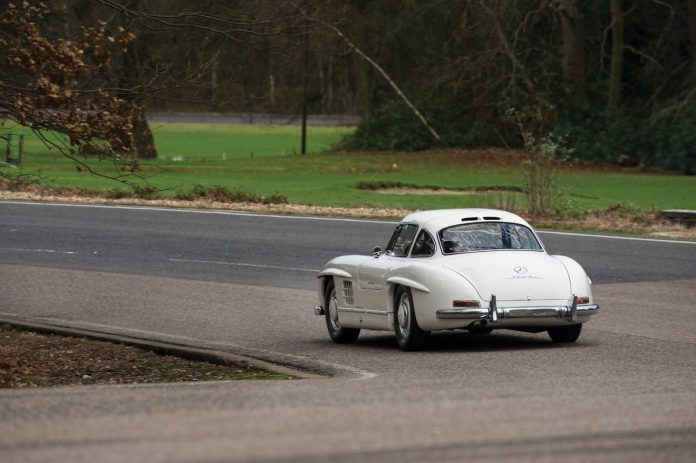 Another classic, Mercedes-Benz 300 SL Gullwing's are always desirable at auction. This beautiful example benefits from white paintwork and a red interior. It was originally owned by Ernest Stern, a prominent Pittsburgh-based collector. It has since made its way across the atlantic.
This Gullwing has competed in the Mille Miglia Stoica at the hands of its current owner, first in 1993 and then again in 1999. RM Sotheby's advise a €1.000.000 – €1.400.000 estimate.
7) 2004 Mercedes-Benz SLR McLaren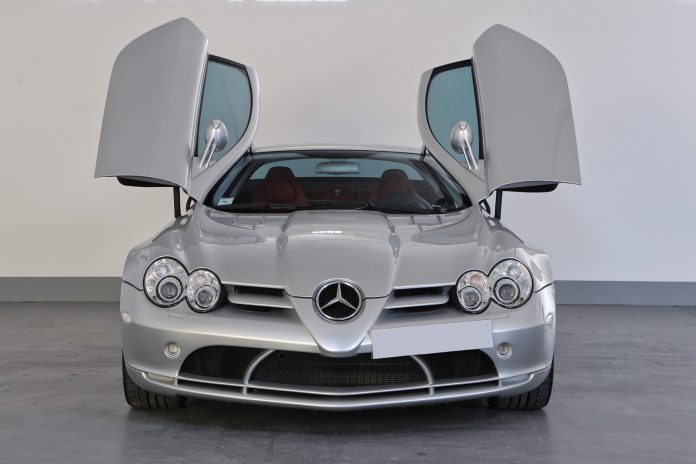 Values of the Mercedes-Benz SLR McLaren don't seem to have followed those of other hypercars of its era. While Ferrari Enzo and Porsche Carrera GT prices seem to be soaring, the McLaren seems to have stagnated somewhat. We think this example might yield more than RM Sotheby's €230.000 – €280.000 estimate.
It was ordered new by Italian footballer, Alessandro Del Piero. It has covered 6,500 km since then, the exterior colour is Crystal Laurite Silver SLR with Silver Arrow 300 SL Red leather inside.
6) 1965 Alfa Romeo Giulia Tubolare Zagato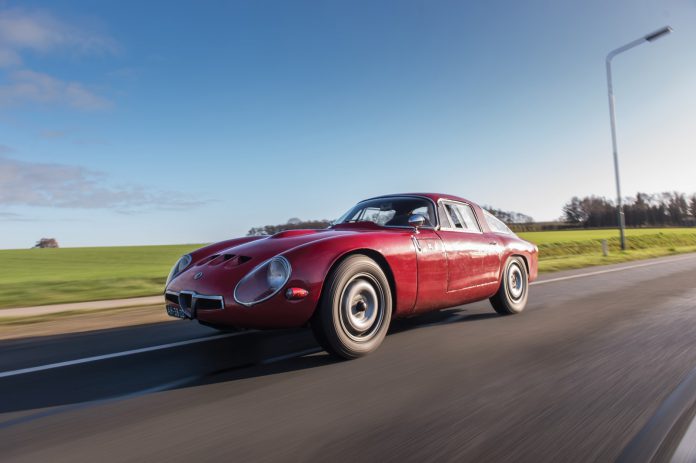 Here at GTspirit, we are big fans of Zagato. This unrestored Alfa Romeo Giulia Tubular Zagato is one of their landmark racing designs. Although it changed hands a number of times early in its life, this particular example has some pretty decent racing history.
It raced in both the 1968 Nürburgring 1,000 km finishing 5th in Class (Prototype 1600), and at the Hockenheim Ring in the ACS Swiss Championship before competing in the Grand Prix of Mugello. RM Sotheby's reckon it will go for between €950.000 – €1.200.000. With some work, it is a car we could see at Monterey Historics, Tour Auto or Le Mans Classic in the near future!
Paris 2016 RM Sothebys Retromobile Auction
5) 1957 BMW 507 Roadster Series II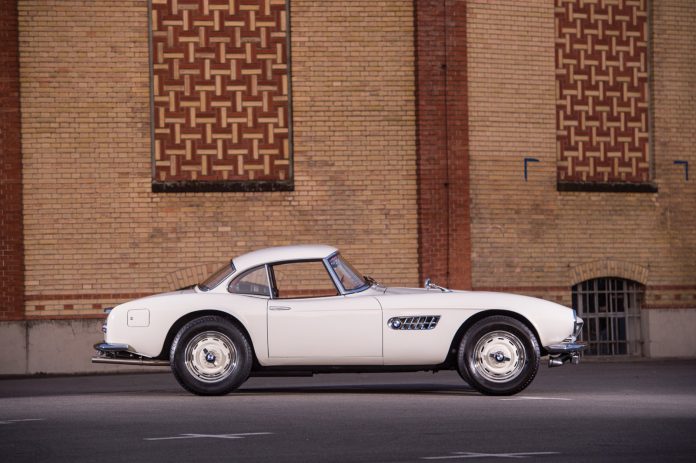 As far as rare and iconic BMW's go, the 507 Roadster is one of the best. Just 252 exist, including this European spec Roadster. It was delivered new to Zurich, finished in Feder Weiss (feather white) with Korallrot (coral red) interior. Since then, it has received a number of upgrades including a five-speed ZF gearbox, a stainless steel exhaust system, and an electrical fuel pump; although the fuel pump has now been converted back to the original unit.
RM Sotheby's have listed the 1957 BMW 507 Roadster Series II with an estimate of €1.900.000 – €2.200.000.
4) 1951 Alfa Romeo 6C 2500 SS Villa d'Este Coupé by Touring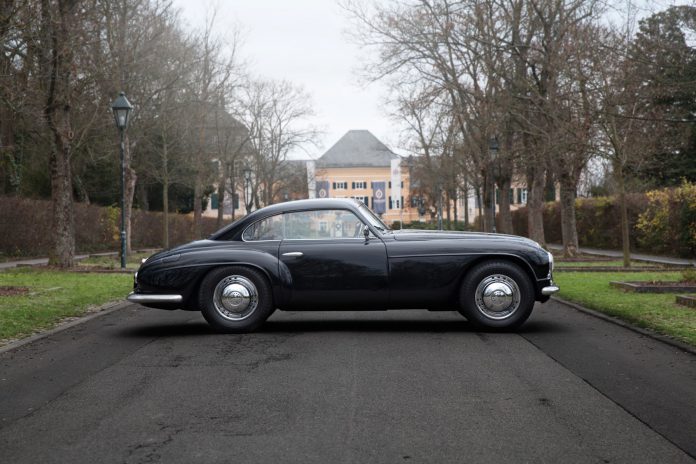 The second Alfa Romeo to make our list is another special model. Built by Touring this time, the 1951 Alfa Romeo 6C 2500 SS Villa d'esme Coupé is an incredibly elegant car. In true Touring style it was handbuilt, one of the last handmade Alfa Romeo's, copied just 36 times.
This 2500 SS left the factory in 1951 and was delivered to Carrozzeria Touring where it was sold shortly afterwards to a customer in Milan. It went off the radar for a while before resurfacing in the late-1990s in a private collection in Italy. In 2008, the car changed hands again. More recently it has received an extensive, high-quality restoration in Germany and Italy.
It is currently finished in deep blue with contrasting interior and chrome domed wheel covers. RM Sotheby's estimate €750.000 – €900.000.
3) 1962 Ferrari 400 Superamerica LWB Coupé Aerodinamico by Pininfarina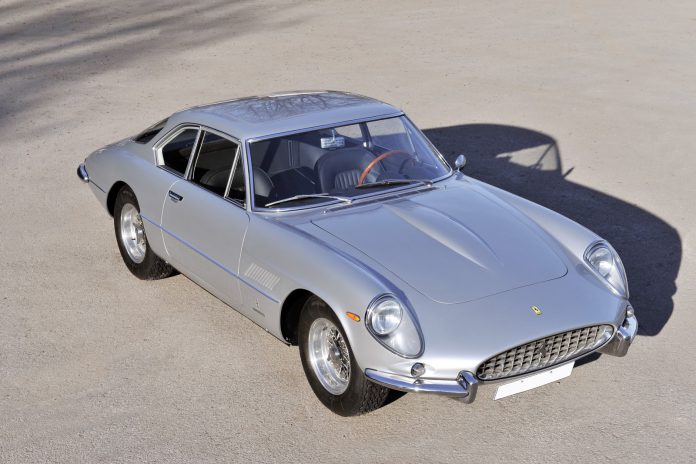 No world renowned auction house would be without a desirable Ferrari. RM Sotheby's have consigned a restored 1962 Ferrari 400 Superamerica LWB Coupé Aerodynamic for Paris 2016; the first of only 18 second-series long-wheelbase examples.
The 400 Superamerica is finished in its original Grigio Argento over Nero colour scheme following a five year period of restoration. It is estimated between €3.000.000 – €3.300.000.
2) 1955 Porsche 550 Spyder by Wendell
Rarity mens that the 1955 Porsche 550 Spyder gets second place on our list. It is the Frankfurt Motor Show 1955 car, one of 75 factory-built 'customer' 550 Spyders. It has period racing history including the 1956 Sebring 12 Hours. It is also eligible for all sorts of exclusive modern events including the Mille Miglia, Tour Auto, Le Mans Classic, Goodwood Revival, Monterey Historics, and Monaco Historic Grand Prix.
The estimate is between €2.200.000 – €2.600.000, given the iconic looks and reputation of this machine, we suspect it will have no problem finding a buyer.
1) 2004 Ferrari Enzo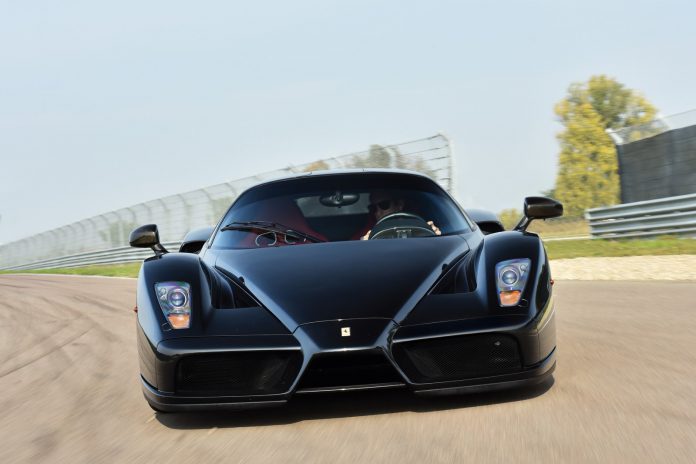 The headline lot in many ways is the 2004 Ferrari Enzo. Last time we saw this car it was in two pieces on the other side of the Atlantic having been smashed to pieces by Swedish criminal Stefan Ericsson in California. Strangely enough, Ericsson owned two Enzo's at the time, this one was originally coloured Red and sold to the UK. Both were purchased on lease deals and illegally exported to the US prior to the accident.
The repair works were carried out by Ferrari Technical Assistance Service. As such, the works are extremely high standard with full Ferrari Classiche certification. The exterior features Nero Daytona paintwork over Rosso interior leather. Ferrari have also added a handful of special features, including satellite navigation, a Bose stereo system, a reversing camera, power windows, and a rear spoiler in carbon fibre with 'Enzo script'.