Like many other car manufacturers, Audi offers their customers to personalize their new car according to their wildest imaginations. The Audi customization program goes by the name 'Audi Exclusive' and over the years we've seen some interesting creations leaving the factory's doors.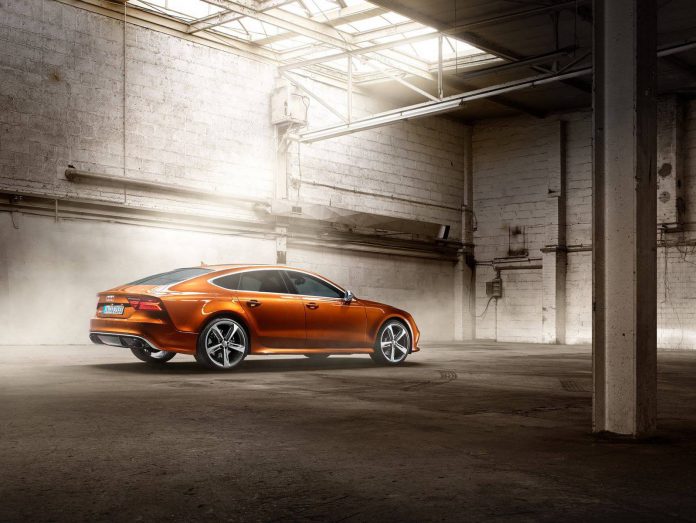 Both the Audi RS6 Avant and RS7 Sportback are popular models that Audi Exclusive customize on a daily basis. The Audiforum in German city Neckarsulm, the home of Audi Quattro, is where Audi usually has a few uniquely specced cars on display for the public to peruse. Just a few months ago, when we were there for a test drive with the new Audi S8 Plus, we were stunned by a 'Mocha Latte' RS6 Avant and an 'Apple Green' RS7 Sportback.
Here is another quite tasteful example of what Audi Exclusive has to offer: an 'Ipanema Brown' Audi RS7 Sportback. While the paint job looks stunning on its own, this RS7 was finished with an interior to match. The car's interior is trimmed with Alabaster white leather upholstery, whilst the decorative applications are finished in aluminum and Beaufort black wood.
Ipanema Brown Audi RS7 Sportback