A Lamborghini Miura that was used in the shooting of the Hollywood blockbuster, Italian Job, is up for sale at Cheshire Classic Cars. Two Miuras were used in the making of the movie and one of them was totaled. The other remained intact and can be seen in the images below. This particular Miura is completed in orange exterior paint with white leather interior. It has covered 19,000 km on the odometer and had a new engine block fitted in 2011 owing to a hairline crack.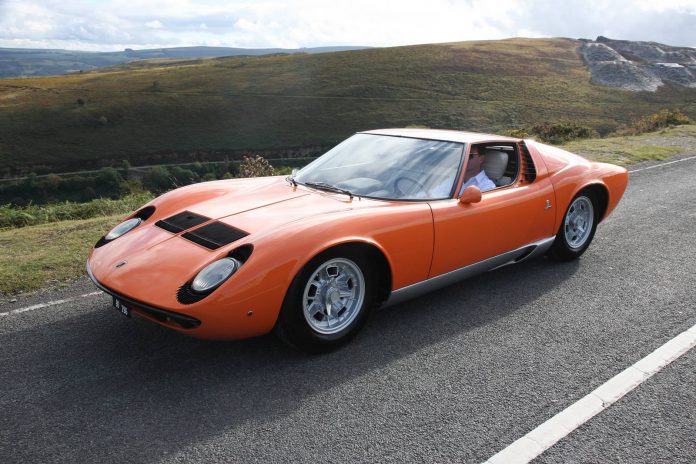 It was driven by factory client manager Enzo Moruzzi to the Gran San Bernardo pass in Italy for three days of filming after which it was sent to Lamborghini dealer Zani on 2nd July 1968. Since then it has changed ownership five times.
Under the hood of the Miura is a 3.9-liter motor capable of producing 350 hp and 355 Nm of torque, while allowing a 0 to 60 mph sprint of 7 seconds. A five-speed manual gearbox transfers the power to the rear wheels of the car.
Italian Job Lamborghini Miura