Cats Exotics in the United States currently has a spectacular 2010 Lamborghini Murcielago LP670-4 SV for sale at an asking price of $574,888. While that price is significantly more than a brand new Lamborghini Aventador, it seems apparent that the Murcielago SV will prove a valuable collector's car in the coming decades.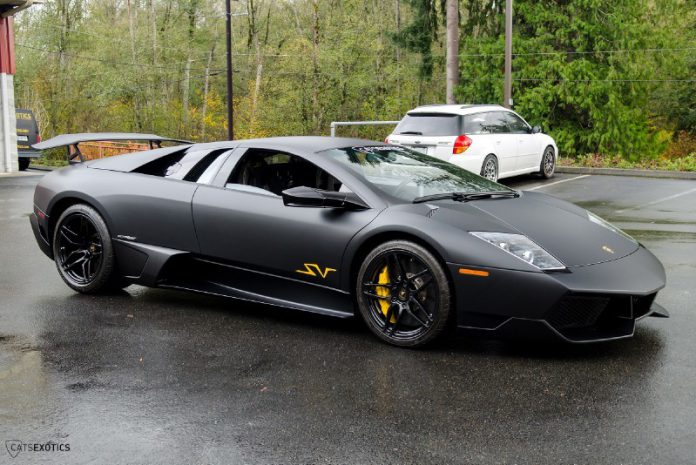 Just 186 examples of the Murcielago SV were ever produced and this unit is one of just 38 shipped to the United States and is one of two painted in Nero Nemesis (matte black) in the U.S. Impressively, it also only has 932 miles on the clock so despite being five years old, it is essentially mechanically brand new.
The Murcielago SV in question includes a special order Ad Personam interior, the large optional carbon fibre rear wing, carbon ceramic brakes with yellow brake calipers, a navigation system, rear view camera and air conditioning. The car is especially interesting as the SV badges on the doors are painted in yellow, to match the calipers and contrast the matte black paint.