Available as standard in four different colours including bright orange and dark purple, the 2016 Porsche 911 GT3 RS really stands out from all other Porsche models and cars on the market. One owner decided in the ordering process that neither orange and purple wouldn't do for their car and set about having it comprehensively personalised by Porsche Exclusive.
Ultimately, the German sports car has been painted in a bright shade of green dubbed Birch Green. This is unsurprisingly the only new 911 GT3 RS painted in such a colour really making it extraordinary to look at.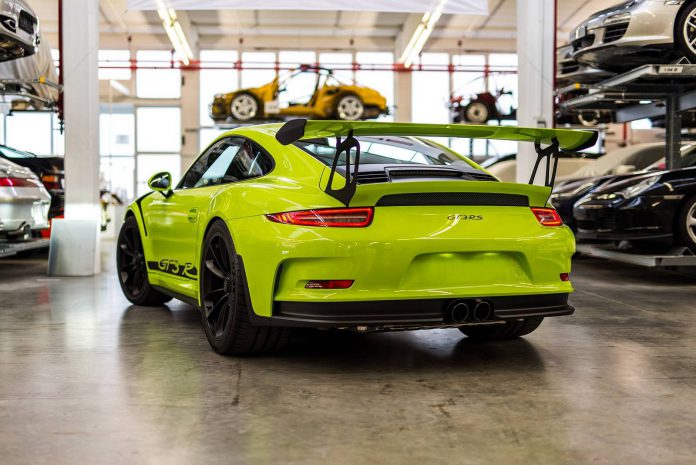 Alongside the green paint, it includes a number of other special elements. For starters, it includes the Porsche logo on the rear wing in glass black paint as well as matte black for the rear wing endplates and uprights, rear lip, front splitter and side skirts. A set of matte black wheels are also featured as is a black GT3 RS side livery just like the previous-generation model. Completing the exterior look are yellow brake calipers.
In the cabin, the green and black theme continues with black leather adorning the Porsche 918 Spyder seats. There is also green piping, stitching and embroidery across the seats and other interior components including the transmission tunnel.