It doesn't seem like all that long ago that the most recent generation Mercedes-Benz S-Class was unveiled and already, the German company has commenced testing of the facelifted model. Now the car has been spied testing for the very first time.
This particular prototype is only distinguishable from the existing S-Class sedan due to the black tape across the headlights, inevitably hiding some small changes. While everything else looks identical to the current model, the facelifted S-Class range will also include revised taillights as well as refreshed front and rear bumpers.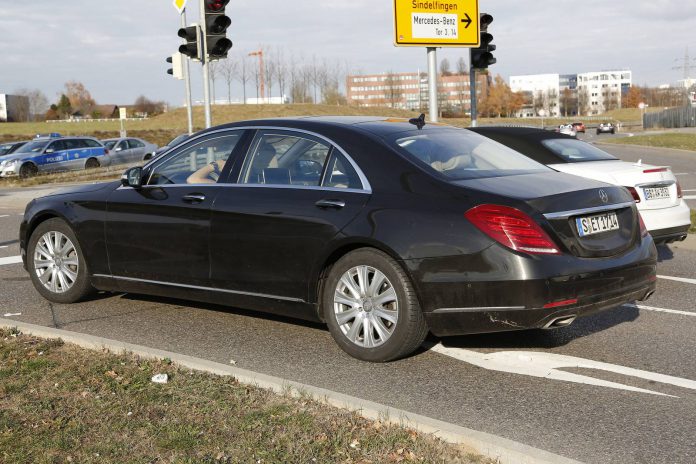 Additionally, some small changes can be seen in the cabin most notable of which has seen the two large digital displays slightly increasing in size. The silver frame around these displays of the current S-Class has also been ditched. The addition of grey material across the dashboard suggests that some other minor tweaks are on the cards.
Powertrain wise, we'd be surprised to see any changes to the current car. That means it will continue to be offered in a selection of guises like the S500, S63 AMG and S65 AMG.
We also expect the small visual tweaks of the facelifted model to carry through to the more luxurious Maybach derivatives.