It's here! The Lamborghini Huracan Spyder is making its press tour around the world, and the stunning drop-top has landed in Calgary. Even though it's the first time the stunning supercar has been seen in Calgary, Lamborghini Calgary reports that they're already close to being sold out.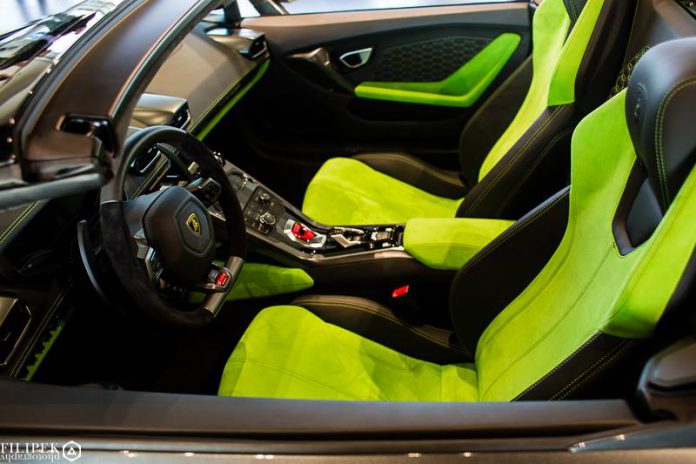 Lamborghini Calgary hosted a launch event for the Spyder model over the weekend, seeing over 100 Lamborghini aficionados gawking over the stunning body lines, electric green seats and eye-catching calipers.
Each dealership only receives a certain allocation of each model, and it sounds like Calgarians are eagerly handing over their money for this wild bull!
Pricing starts at $289,000 CAD, plus options. So this leaves us thinking, what recession?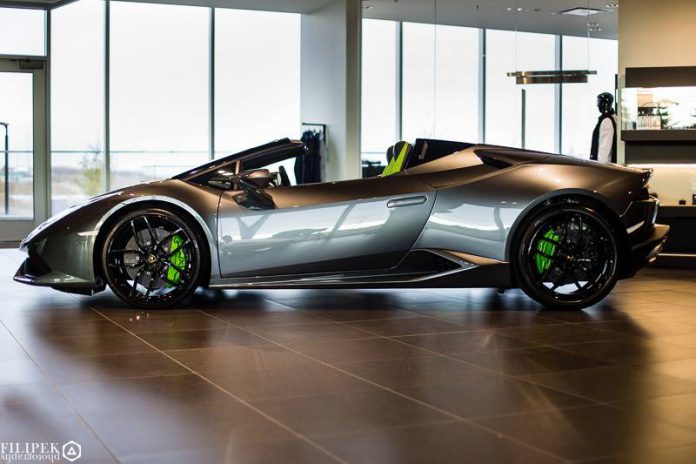 The Huracan Spyder will be delivered to customers in Spring, 2016. We have to say, if any of them look like this spec seen at Lamborghini Calgary, we're very excited for the arrival of Calgary's fleet of Huracan Spyders next year!