At the Dubai Airshow 2015, Airbus Helicopters has unveiled its new H160 civil helicopter created in collaboration with Peugeot Design Lab.
Production of the Airbus H160 helicopter will start next year and be perfectly suited to private business and aviation, emergency medical services and public-service missions. In the development of the helicopter, Airbus held a styling competition with the eventual design of the Peugeot Design Lab being selected and refined by Airbus.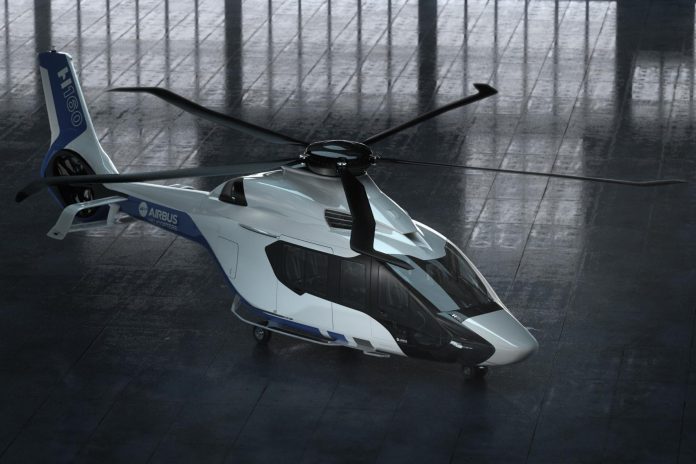 Certainly one of the most noteworthy features of the Airbus H160 helicopter is its use of composite materials throughout the airframe. Additionally, it includes a canted tail rotor, Blue Edge blades and a biplane stabiliser to ensure it can perform in even the roughest climatic conditions.
Discussing the H160, head of style and design at Airbus Helicopters Guillaume Chielens said "We used the initial styling developed by Peugeot Design Lab to define a strong personality for the rotorcraft—a mirror reflection of the innovation, performance and emotion unique to the H160. We developed a helicopter based on the Peugeot Design Lab design which immediately caught the attention of both operators and the general public. Style has become a key priority for the H160 programme, which aims to make a strong impression both with its unique personality and its performance."