Ever since being introduced in concept guise in 2010, the Porsche 918 Spyder has captured the world's attention with its futuristic design and most importantly, advanced and exceptionally potent powertrain. Appropriately limited to just 918 units, production of the German hybrid hypercar wrapped up earlier in the year and late last month, Hyprpwr Phtgrphy had an awesome chance to shoot a special 918.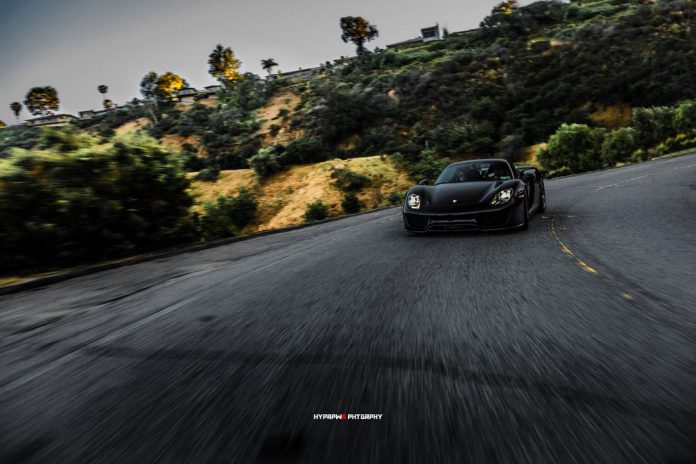 This particular Porsche 918 Spyder is well-known online as part of the 'itswhitenoise' collection. It is number 84, painted gloss black, features the optional Weissach aerodynamics package and has been installed with a set of aftermarket wheels and green brake calipers.
When combined with the skills of Hyprpwr Phtgrphy and some glorious roads, we just had to name this our latest 'Photo Of The Day'.