An amazing castle which wouldn't be out of place in an episode of Games of Thrones or a new Harry Potter film is currently up for sale in Woodstock, Connecticut for the eye-watering price of $45 million.
Dubbed 'Chrismark Castle', the property consists of eight bedrooms and ten bathrooms and perhaps most importantly, is set on a massive 354 acre block of land and includes a massive lake dubbed Lake Porter. Of those 354 acres, 75 are being sold with the house.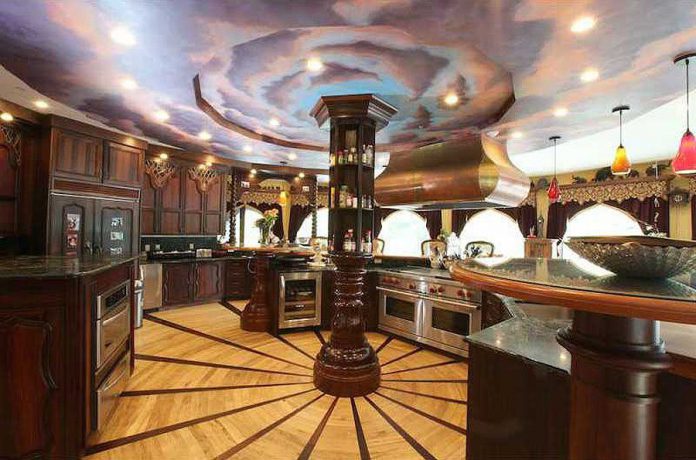 Constructing of the house started in 2003 and was completed in 2010 with it costing the owner, Christopher Mark, $4.1 million. During his ownership of the property, he attempted to open up a private zoo and at one stage, had camels, emus and even a zebra living there. The house is constructed primarily from stone and is spread across three main levels and includes a large lower-level garage.
The castle itself offers 22,000 square feet of living space with most of the rooms featuring expensive wooden floors. One of the most interesting rooms is the large 1200 square foot kitchen complete with dark wooden cupboards and draws as well as marble benchtops.