A stunning Porsche 911 GT3 RS 4.0 is available for sale in Japan at Bingo Sports, which deals in sale and purchase of imported cars. It is said that only 17 997 GT3 RS were imported to Japan, making this vehicle quite a rare commodity. The exterior body paint is in Carrara White and the interior has black Alcantara leather seats.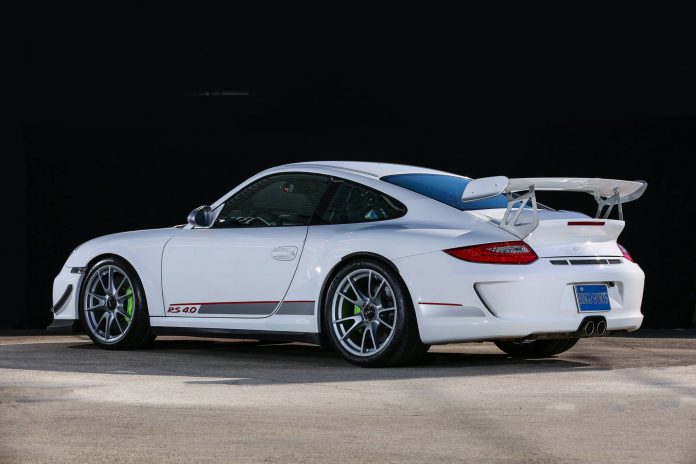 The Porsche has covered 43,300 km and got new shock absorbers in March 2014 along with new Michelin Pilot Sport Cup tyres in June of the same year. Furthermore, the 997 GT3 RS also gets Porsche Approved Warranty, valid till March 2016. That said, the asking price hasn't been revealed.
Under the hood the sportscar is a 4.0-litre flat-six motor, which is the largest engine ever offered in a street-legal 911. The gasoline engine produces 500 hp and 460 Nm of torque and is matched to a six-speed manual gearbox, transferring the power to the rear wheels of the car. The latter can sprint from 0 to 100 km/h in 3.9 seconds with an electronically limited top-speed of 311 km/h.