For many, heading to the British Virgin Islands for a short holiday is the ultimate dream getaway, but what could be better than holidaying in the Virgin Islands? Well living there of course and if you have a spare $8 million, this particular house could be your island escape.
It has been dubbed Celestial House and sits on 3 acres of land overlooking the beach, ocean and nearby mountains and hills. The house incorporates five bedrooms but with views as special as these, you'd be crazy to sleep anywhere other than under the stars overlooking the crystal clear water and bright green palm trees.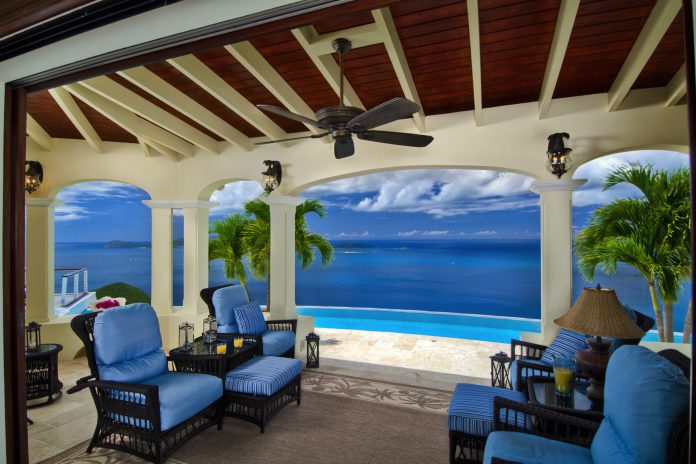 Each room, including the bathrooms, offer impeccable views of the ocean. Additionally, all rooms have tiled floors but most have large rugs and carpets to offer more of a homely feeling. There are also large domed wooden ceilings, floor-to-ceiling windows and glass doors.
Outside, one will find a large wrap-around balcony as well as a large swimming pool and spa.