Don't let these images fool you as this isn't a prototype of a new Porsche Panamera but instead, a test mule of the next-generation Bentley Continental GT. Expected to launch in 2017, the new Continental GT will borrow many of its components and technologies from the next-gen Porsche Panamera arriving next year.
The most obvious give away that this is indeed a tester for the new Continental GT is the fact that the UK license plates reveal that it is an unknown Bentley model fitted with the British marque's 4.0-litre V8 engine. Additionally, the tiny rear passenger doors are believed to be a smokescreen for what is in fact the two-door Continental GT.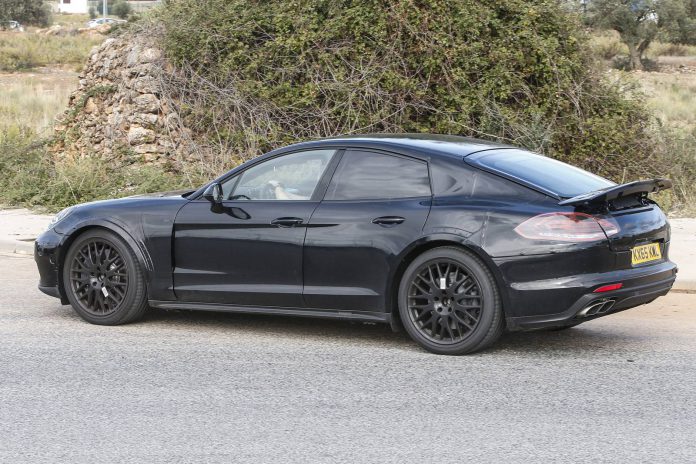 Underpinning the new Continental GT will be the same MSB platform as the next Panamera. For use with the Bentley however, the platform will be shortened. The platform will support both rear- and all-wheel drive configurations and be versatile enough to hold a selection of different engines across the Panamera and Continental GT ranges.
Styling details about the new Continental GT are unsurprisingly quite limited. With that being said, it is suggested that the car will take design inspiration from the sleek Bentley EXP 10 Speed 6 concept unveiled at Geneva in March.