Alongside unveiling its near-1500 hp 2016 Hennnessey Venom GT, the Texas-based tuner has also unveiled a limited edition Ford Mustang installed with its HPE750 package.
Specifics about the car are scarce but we do know it is based around the Mustang GT Convertible and therefore features a 5.0-litre V8 engine. Whereas the Mustang GT is typically naturally-aspirated however, Hennessey's car is supercharged, therefore lifting power significantly to the 750 hp mark. Thanks to this boost, the company claims it will reach a top speed in excess of 320 km/h.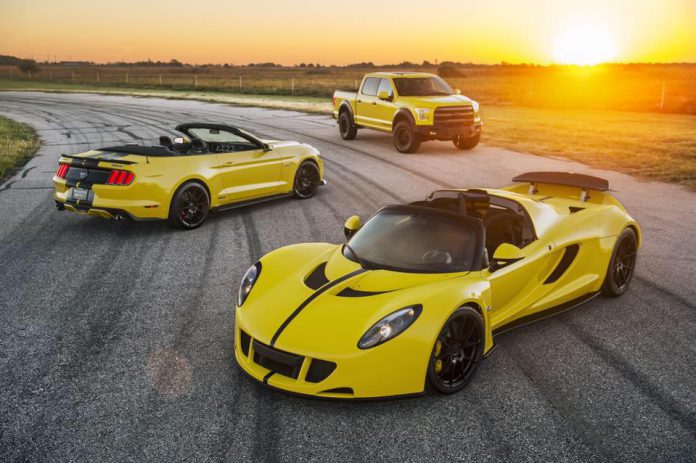 Elsewhere, the car has been adorned with Hennessey's CarbonAero bodywork. The package includes the likes of a new front splitter, extended side skirts, a small bootlid lip spoiler as well as a colour-matched rear diffuser.