Alexey Lukyanuk won the 2015 FIA European Rally Championship season finale at the Rallye International du Valais after driving flawlessly on the all tarmac event. He finished second behind Craig Breen but the Irishman was given a 2-minute penalty after the rally thus promoting Lukyanuk to first place.
Breen led the Swiss rally event from start to finish but an honest mistake cost him the win in the final round of the season. He used 20-inch Michelin tires on his Peugeot Rally Academy 208 T16 car instead of the allocated 18-inch wheels. The penalty promoted Lukyanuk and his co-driver Alexey Arnautov to first place while Breen dropped to second.
For Lukyanuk, this was his second win of the season which ranked him third on the standings behind this year's champion Kajetan Kajetanowicz and Breen.
Third place went to Swiss rally driver OLivier Burri in a Citroën DS3 RRC who despite suffering brake problems still managed to finish on the podium. Burri has won Rallye du Valais seven times in his career. Fourth place went to ERC Junior champion Emil Bergkvist who made his four-wheel rally debut in this round driving a Saintéloc Racing Peugeot 208 T16. Completing the top five was Florian Gonon driving a Lugano Racing Team Peugeot 207 S2000.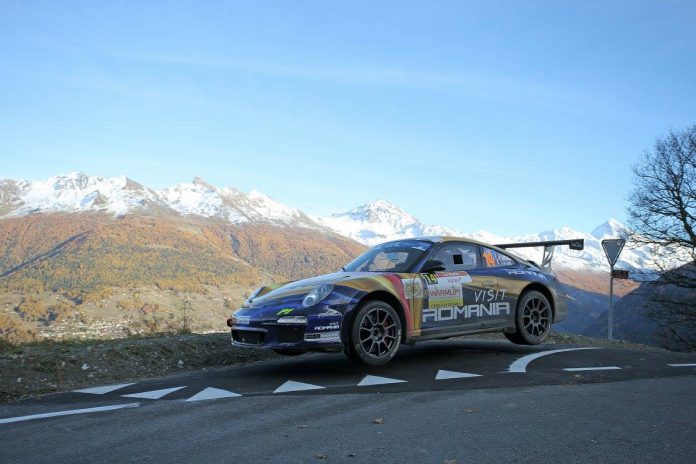 Elsewhere in ERC 2 category, Dávid Botka claimed the 2015 championship title after winning the Valais event in his Mitsubishi Lancer Evolution IX. He managed to beat Subaru Duck Czech National Team driver and rival Vojtěch Štajf who was leading for most part of the season. Botka turned things around in the second half of the season by scoring three wins and four second-place finishes throughout the season.