A sensational 1986 Ford RS200 is set to be auctioned off by RM Sotheby's at its upcoming Driven by Disruption auction in New York on December 10. This particular RS200 is the very last of just 200 road-going versions ever produced and is a prized jewel in Ford's history.
The Ford RS200 was spawned on the back of the automaker's entrance into Group B rallying which required them to produce 200 road cars to be awarded WRC homologation. The road-car was designed by Italian styling house Ghia with a chassis created by Formula 1 designer Tony Southgate also featuring.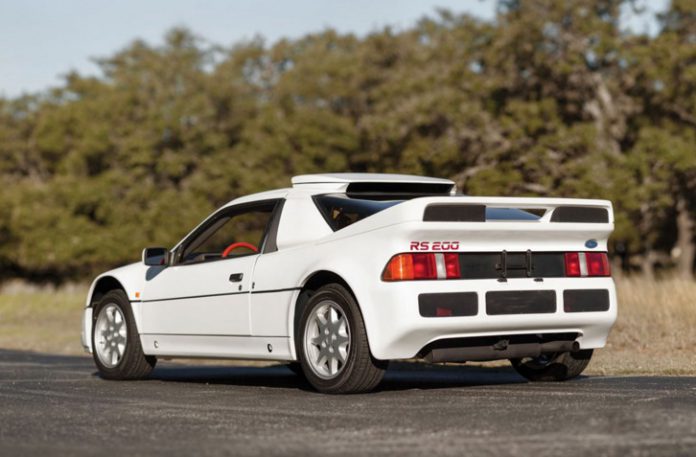 This particular RS200 is chassis number 169 and despite being produced in 1986, sat at the company's Boreham facility until August 1994 when it was purchased by an enthusiast from Michigan. The car was most recently purchased by the current consignor and has just 1960 km on the clock. Importantly, it is completely original except for the Wilton wool carpets installed and is completely legal for road use in the United States.
Powering the vehicle is an impressive 1.8-litre turbocharged four-cylinder engine delivering 250 hp. That engine is coupled to a five-speed manual transmission driving all four wheels.