A stunning white 2016 Porsche 911 GT3 RS is currently up for sale in Switzerland from Sahli & Freg AG. The sports car has an asking price equivalent to 311,835 euros, meaning it has a premium in excess of 130,000 euros over the car's original retail price.
This particular GT3 RS happens to be one of the first we've seen painted in white and when combined with the satin black wheels, it looks truly exceptional. It also includes red brake calipers as well as a matte black front splitter, side skirts and rear bar while the rear wing uprights are also painted black.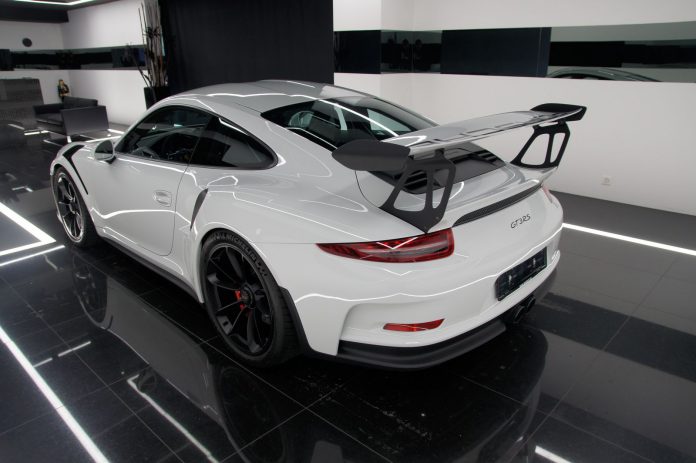 Inside, it has been specced out quite conservatively with black leather found on the seats, dashboard and door panels. There is also white contrast stitching, white stitched GT3 RS logos on the headrests and a black roll cage.
Ever since the 991-generation GT3 RS launched, we've seen prices for the car skyrocket on the back of high demand. At this stage, 2016 GT3 RS prices aren't as high as those of the manual-only GT3 RS 4.0.