Spy shots have just emerged showing the upcoming long-wheelbase Jaguar XF L testing at the Nurburgring Nordschleife.
The new stretched XF will join the existing Jaguar XJ L in its extended range of models and be aimed specifically at the Chinese market. By comparison, the XJ L is broader in its appeal and is actually the most popular XJ variant around the world. Of course the real appeal for the stretched XF is to provide additional legroom for rear passengers.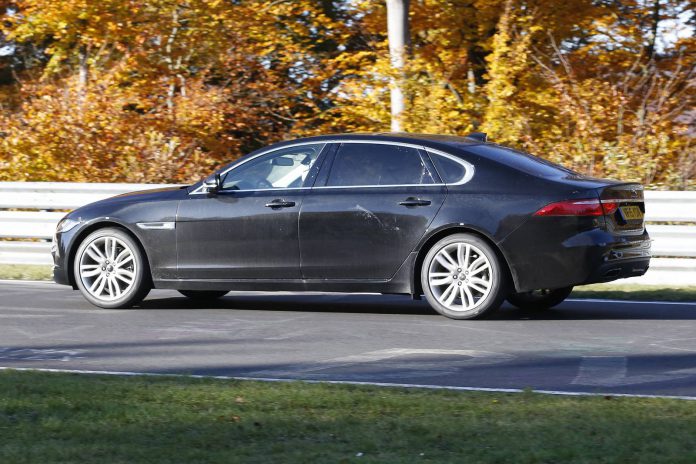 Based on these spy shots, the visual differences between the XF and XF L are minimal but they're there. For example, the rear side windows have been slightly elongated. Underpinning the new XF L will be the same aluminium architecture as the standard XF model, only recently released in its latest-generation guise.
As such, the new Jaguar XF L is tipped to be offered in both rear and four-wheel-drive configurations. It should also be available with a handful of the engines available in the standard car include the entry-level 2.0-litre diesel from Jaguar's Ingenium line-up delivering between 163 hp and 180 hp depending on specification. A twin-turbo 3.0-litre V6 diesel with 300 hp could also be offered as well as the range-topping 3.0-litre supercharged V6.
It seems likely that the Jaguar XF L will debut at a large Asian auto show next year.