At Bentley's leading customer event, Power on Ice next year, the brand new Bentayga SUV is set to make its ice-driving debut.
Held throughout February, Power on Ice allows guests to sample the British marque's array of models on specifically-designed ice race tracks in Finland. Guests at next year's event will therefore be among the first in the world to sample the Bentayga, which just so happens to be the world's most expensive and fastest SUV.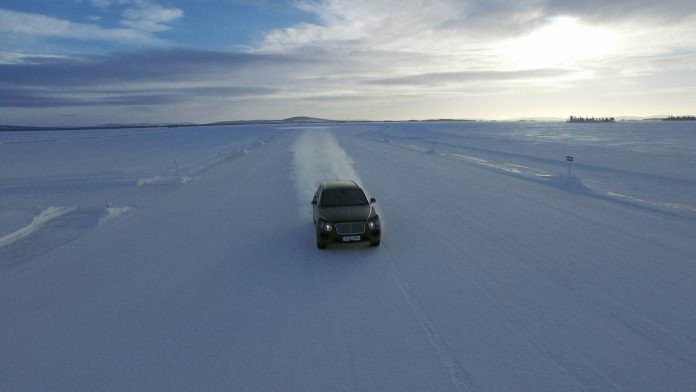 At the event, tuition will be provided by four-time World Rally Champion Juha Kankkunen who is also responsible for designing each of the ten race tracks.
Alongside the Bentayga, the experience will now including the flagship Bentley Continental GT3-R. Designed for more traditional tarmac racetracks, the Continental GT3-R will certainly be tested to its limits throughout the event.
Prices for the event start from 11,900 euros per person.
In case you need any extra motivation to sign up, keep in mind that the Bentayga utilises the Volkswagen Group's brand new twin-turbocharged 6.0-litre W12 engine delivering 600 hp and 663 lb-ft of torque. This makes for a sprint to 96 km/h in just 4 seconds as well as a top speed of 301 km/h.