The largest house in Alabama is currently up for sale for $17 million. Offering 5109 square metres of living space, it is only slightly smaller than the White House and will be sent to auction on October 31st. So what will the new owner get for their many millions?
For starters, the house is so big that it has an incredible 15 bedrooms as well as a selection of expansive living areas and offices. Occupants are initially greeted with two-storey high ceilings as well as two staircases leading up to a mezzanine level.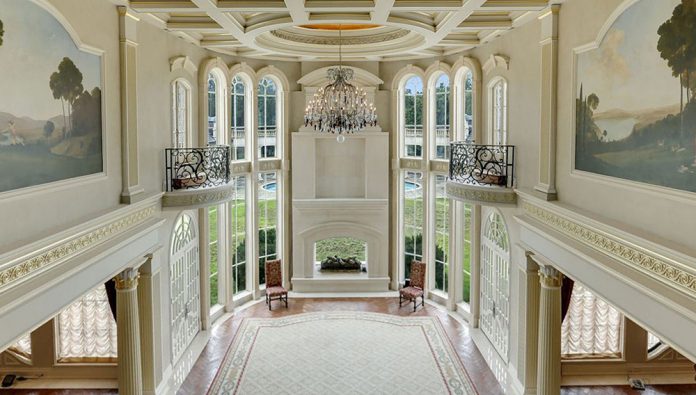 Throughout, the interior of the house has a very European-flair to it with arched doorways and gold trimmings. Some of the roofs have also been expertly hand painted while paintings line the walkways. There is also a massive private theatre in the house, a multitude of impressive chandeliers as well as dedicated guest house.
Unsurprisingly, the house also includes massive front and backyards including a barn and horse riding area.