The Porsche 930 seen in the gallery below was the range-topping model of the first generation 911. Despite the oil crisis and onset of speed limits, this was the fastest production car available in Germany at the time of its launch and was solely focused on performance.
The turbocharged engine of the car produced 260 hp and that was good enough to help it sprint from 0 to 100 km/h in 5.5 seconds and 0 to 200 km/h in 20.1 seconds. Top speed of the 930 Turbo stood at 246 km/h.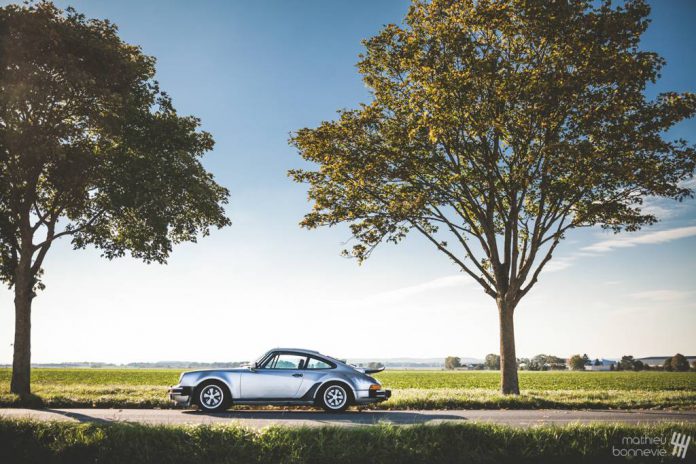 Although 40 years later, the mechanics of the car are outdated, it looks stunning with the silver exterior paint and against the gorgeous backdrop. Its 4-speed manual can still bring a smile on the face of any enthusiast and although the Porsche is a bit slow during the lower rpms, it becomes a complete menace after crossing the 4000 rpm mark.
Porsche made some significant changes to 930 in 1978 by enlarging the engine to 3.3 liters and adding an air-to-air intercooler. This incremented the power output to 300 hp. Furthermore, the 0 to 100 km/h time improved to 5.4 seconds and the top speed stood at 261 km/h. After this model, three more variants came up as well.