The Formula 1 United States Grand Prix 2015 has faced several delays due to heavy rains that forced FP2 to be cancelled. Qualifying is currently 'underway' with cars parked in garages after lengthy delays following the persisting rainfall. A total of five delays have been issued so far since the session began.
On Friday, Free Practice 2 was cancelled following thunderstorms that made the track inaccessible. FP3 was bearable for the first 20 minutes, after which the rain resumed leading to a chaotic final half.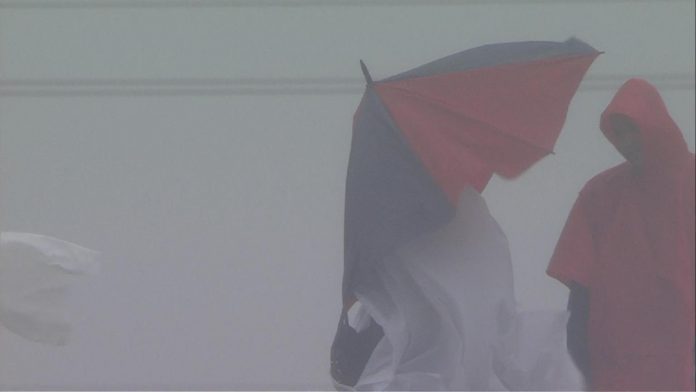 Qualifying was no different from the free practice sessions as it was delayed by 30 minutes with hopes that the rain would subsidize. Nonetheless, fans and even drivers were psyched up ready to engage in a competitive qualifying session.
"If we go out, I hope we can be competitive," Williams Felipe Massa said. McLaren's Jenson Button added, "I'm ready for quali! Let's do this!!"
Another 30 minutes was added to the delay, and soon as it was over the delay was extended for another 45 minutes. Conditions were not getting better, the situation in the pitlanes and garages was sober with teams using the extra time to create makeshift boats and so on.
The following events took place during the long delay:
Verstappen and Sainz seniors got into their son's respective cars
Hamilton had a choir of singing fans out in the rain
Force India mechanics invented a new breakdancing move
Williams built a boat
Verstappen and Sainz invented a bowling game with six cans of Red Bull and one ball.
Niki Lauda and Rosberg played football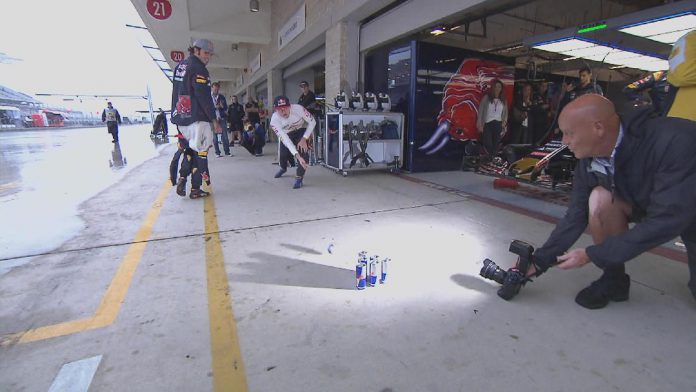 Meanwhile, F1 Head of Communications, Matteo Bonciani said on TV that they would wait another hour to see if a few runs would be possible. If the rains persist, qualifying could be moved to Sunday morning or the grid could be determined using FP3 times.
Check back for more updates on qualifying later.
Free Practice Report
FP1 kicked off to a wet circuit which had experienced showers of rainfall even before the session began. Sauber's Marcus Ericsson was the first man to head out, he reassured his team that there were no stagnant waters – Hamilton also confirmed that the grip was bearable.
Nico Rosberg was the fastest man of the session on different occasions – first with a 1m 55.102s lap then a 1m 53.989s lap that remained unbeaten. He led the Red Bulls of Daniil Kvyat and Daniel Ricciardo. Carlos Sainz was fourth leading Hamilton, Vettel and Verstappen.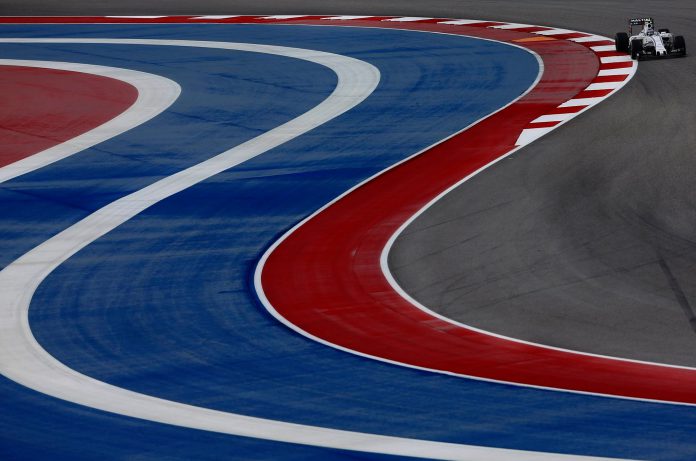 FP2 never took place, it was abandoned after thunderstorms hit the track making it completely impossible for the drivers to venture out. The session had been delayed for 56 minutes before race control decided to suspend it.
FP3 was not any better as heavy rainfall kept on tormenting the track conditions. Drivers who headed out early were lucky as the track was much more bearable but after 20 minutes the conditions began to mirror those of Friday's sessions.
Hamilton set the fastest time of the session on 1m 59.517s leading Vettel, Hulkenberg, Bottas, Sainz, Kvyat, Raikkonen, Ricciardo and Rosberg.
Rosberg spun out at turn 3 after the session began forcing him to pit for a new nose. Vettel also spun when conditions got worse but was lucky to have set an early fast lap that secured him P2. Other drivers who encountered similar fate in the wet conditions included Maldonado, Nasr and Verstappen.