Following his recent retirement from professional boxing, Floyd Mayweather wants to double the value of his car collection and is inching close to purchasing both a Pagani Huayra and an Aston Martin One-77.
Both the Huayra and One-77 supercars were recently delivered to Fusion Luxury Motors which is where Mayweather purchases all his cars from.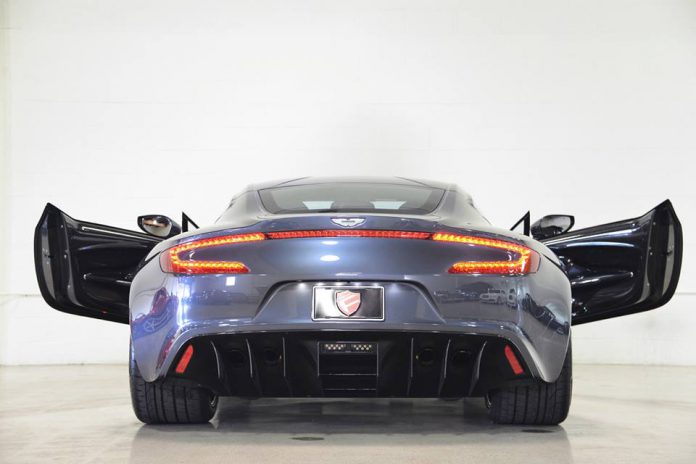 Speaking about Mayweather's plans with TMZ, his car guy Obi Okeke said "Floyd's car collections is worth about $16 million right now and he wants to push it up to $30 million, and the biggest challenge for me is to find him very special unique cars. So these two cars I've been working on getting for a while and they showed up in my showroom yesterday. Floyd has been waiting for them to come in and his plan is to buy both of them. I was told from Floyd to go out there and find something unique so I came up with these two cars for him."
The Aston Martin One-77 set to be imminently purchased by Mayweather is painted in a light shade of blue and rolls on a set of silver twin seven-spoke wheels and is said to be one of just 3 in the United States. As for the Pagani Huayra, it is finished in a stunning shade of royal blue and includes a number of yellow accents including the brake calipers and the personalised luggage.