In December, a 1956 Ferrari 290 MM once raced by Juan Manuel Fangio will be auctioned off at RM Sotheby's 'Driven by Disruption' sale.
The Ferrari 290 MM was created to compete in the 1956 Mille Miglia and during the race, it finished forth with Fangio behind the wheel who piloted the car for the entire 1000 miles. Powering the car is a 3.5-litre V12 engine which was specifically created for Mille Miglia in mind as well as the 1957 Buenos Aires 1000 km race.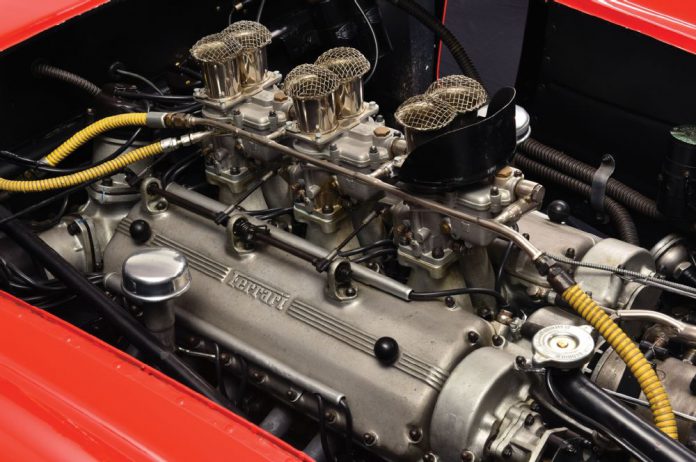 This particular 290 MM is chassis number 0626 and retains its original engine, transmission, body and chassis. It also features a unique Argentinian livery in reference to Fangio's country of birth. That means its nose is painted bright blue and yellow. To contrast the red paint.
No public pre-auction estimate for the car has been released but it certainly could become one of the most expensive cars ever sold at auction.