Sometime next year, Audi is expected to introduce the next-generation Q5. While official details about the new model are limited, RM Design has just posted up an impressive looking rendering of the car.
Certainly amongst the key design traits of the new Q5 include the overhauled headlights which are very similar to those in the latest Audi A4 sedan. Additionally, the car includes the company's traditional single-frame grille, a modified front bumper and a set of sporty twin five-spoke wheels.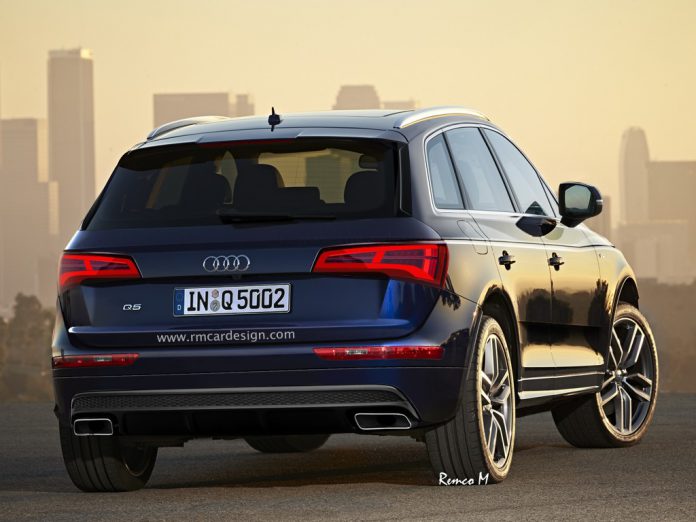 Importantly, we know for sure that the design of the next-generation 2017 Audi Q5 won't be significantly different to the current car. This is because its design was signed off before Audi introduced its latest styling language under Marc Lichte with the Prologue concept unveiled late last year.
Underpinning the new Audi Q5 will be the MLB Evo platform currently used by the A4. Thanks to the implementation of this architecture, the new Q5 is expected to weigh at least 100 kg less than the current car. The same engines as the A4 are also expected to be found including the likes of a 2.0-litre TFSI engine, a larger 3.0-litre TFSI as well as at least two diesel engines ranging from 2.0-litres to 3.0-litres in displacement.