A stunning mansion in Saint-Tropez, France is currently up for sale for 17.85 million euros.
The house is located on a 4800 square metre plot on the southern slope of Saint-Tropez and perfectly combines classic European design with a number of modern elements, fittings and furnishings.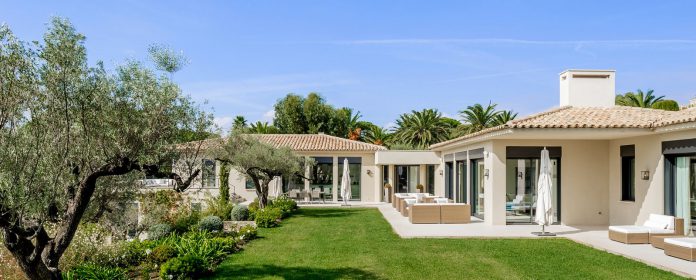 Found in the house are six large bedrooms as well as six bathrooms. There is a dedicated master suite to make the owner/s of the house feel all the more special. Elsewhere is a large open-plan living area with floor-to-ceiling sliding glass doors opening out onto the property's terraced areas. There is also a fireplace and thanks to the sheer white painted walls and the black doors and window frames, the house has a very refreshing feel.
Other key elements include the 15 metre swimming pool, an exceptional seven car garage as well as olive trees throughout the garden.