The very first McLaren 675LT in Munich, Germany has just been delivered to its very lucky owner.
As production of the 675LT is capped to just 500 units, we're only expecting to see a handful of examples throughout Germany. This particular example has been painted in an eye-catching shade of orange and comes complete with a selection of matte carbon fibre components, most notably with the rear fascia.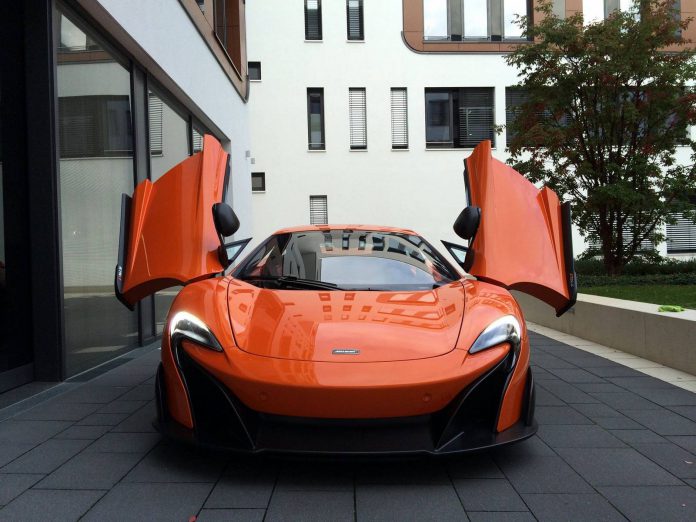 Elsewhere, it has been fitted with orange brake calipers and interestingly, simple five-spoke wheels rather than the 10-spoke units that come standard on the car. The interior configuration remains a mystery but it likely has black, orange and carbon fibre components and finishes.
As a reminder, the 675LT gets the British marque's familiar 3.8-litre twin-turbocharged V8 engine but it now delivers 675 hp rather than the 650 hp provided by the McLaren 650S.
Elsewhere, dry weight is down to 1,230kg. By comparison, the Ferrari 458 Speciale (the only proper yardstick by which the McLaren can be measured) weighs 1290 kg. The performance statistics are impressive. The 675LT gets a 0-100 km/h (62 mph) time of 2.9 seconds, a 0-200 km/h (124 mph) time of 7.9 seconds and a top speed of 330 km/h (205 mph).