Ferrari of San Francisco is currently offering a bright yellow 2009 Ferrari 16M Scuderia Spider up for sale for $379,000. While that's a lot of money, the limited edition 16M Scuderia Spider could prove a collector's item in the coming years and decades.
Ferrari unveiled the 16M Scuderia Spider to commemorate its 16th Formula One Constructor's World Championship in 2008 and as the name implies, it is essentially a convertible version of the Ferrari 430 Scuderia. Consequently, it features a screaming 4.3-litre naturally-aspirated V8 engine delivering 503 hp at 8500 rpm and 350 lb-ft of torque at 5250 rpm. Just 499 examples were ever produced.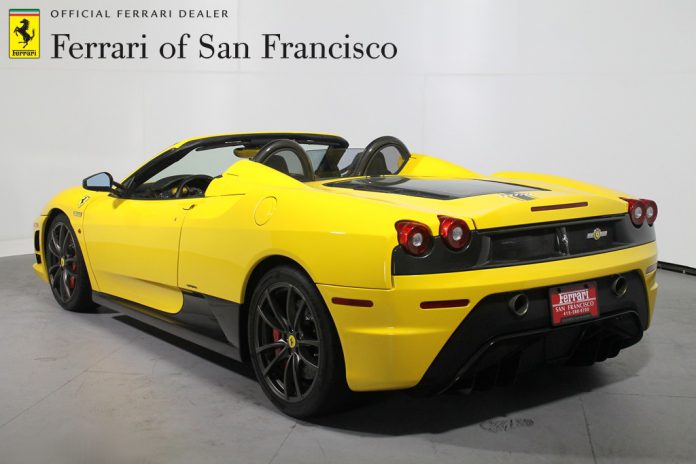 This particular example is painted yellow and is rolling on a set of twin five-spoke gunmetal grey wheels. It also includes red brake calipers, yellow centre caps, Scuderia Shields and exposed carbon fibre side skirts. The wing mirrors are also made from carbon.
Inside, carbon fibre adorns the door panels while there are then a selection of black leather elements complete with yellow stitching.
This car has travelled a mere 1384 km so should prove valuable in the years to come.