1 of just three 1967 Ferrari Thomassima's is currently up for sale on eBay for a cool $9 million.
The Thomammsima could be considered as the Pininfarina P4/5 of its day in that it has Ferrari underpinnings and a completely custom body. The body and design come courtesy of Piere Drogo of Drogo Carrozeria Sports Cars with inspiration taken from former Ferrari and Alfa Romeo racing cars.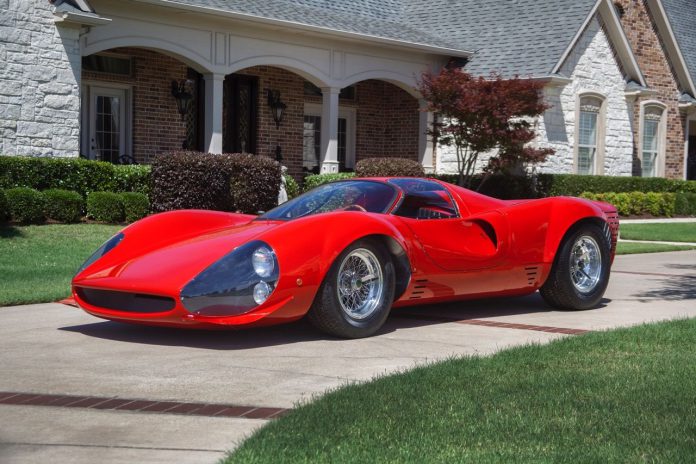 The car was originally commissioned by its Northern Californian owner in 1966 and was built by Tom Meade and unveiled at the 1968 Pebble Beach Concours d'Elegance. Beneath the skin is a the V12 engine of the Ferrari 250 and the car certainly bares similarities to the likes of the Ferrari 330P4.
Rather amazingly, the car disappeared from the public eye in 1971 and was not seen again until this year at the Concorso Italiano following a mammoth 7 year restoration. This particular Ferrari Thomammsima is the second unit created with the third currently on display at the Ferrari Museum in Modena. The original car was destroyed in a flood.