Currently being developed by Vitruvius Yachts, the 105-metre Acquaintance superyacht promises to combine simple elegance with exceptional luxury.
The yacht has been designed by Philippe Briand and incorporates an aluminium superstrucuture. At the front of the yacht is a large helipad with the expansive main deck certainly one of the key selling points. That deck includes an open-plan seating area as well as a glass-bottomed swimming pool looking down to the yacht's lower beach club.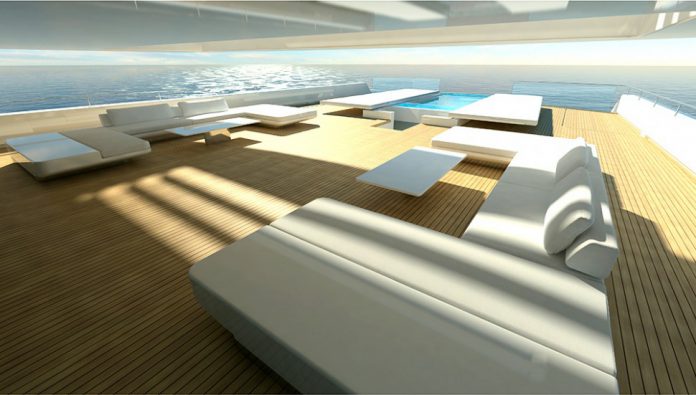 Elsewhere, the Acquaintance superyacht has been designed to include a large private gym, theatre and a garage that comes complete with a 39-foot tender. Powering the yacht is a hybrid powertrain which is capable of propelling the vessel to a top speed of 18.5 knots.
The Acquaintance is available on a made-to-order basis meaning customers are offered a selection of personalisation and customisation options during the ordering and construction process.