A custom Lamborghini Miura Jota SVR is currently up for sale from Bingo Sports in Japan. This particular Miura is an exceptionally rare model and is far from your ordinary Miura.
It was originally purchased by German Lamborghini importer Herbert Hahne and left the Italian factory in 1968. In 1975 however, it underwent a number of significant changes inspired by the original Miura Jota. While Lamborghini did offer such a variant from the factory, many Miura owners later had their cars outfitted with the upgrades.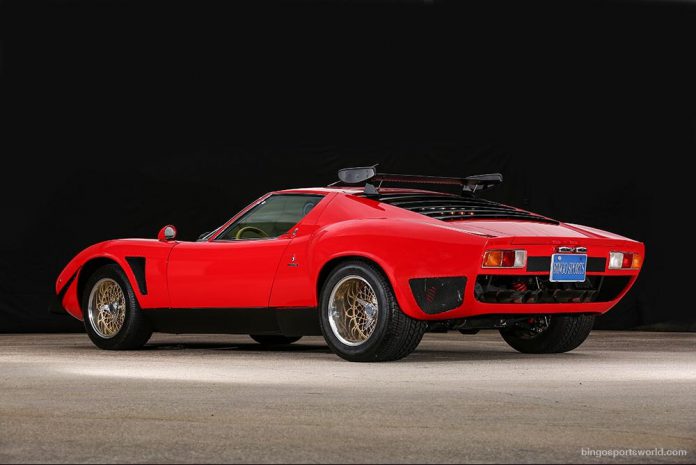 Some of the key modifications include new gold wheels, a revised front fascia with an eye-catching splitter stretching between the front of both wheel arches. Elsewhere, the Miura Jota SVR includes flared arches, bespoke headlights, a large rear wing on the engine cover and a specially-appointed interior. The new cabin includes Recaro seats wrapped in leather as well as a Blaupunkt stereo.
In 1976, this particular Miura Jota SVR arrived at its current home in Japan where it has remained ever since.