Back in May, Gulf Craft a UAE based ship builder launched its largest superyacht named Majesty 155. It's the first superyacht in this size to be fully by Gulf Craft who currently own four shipyards in the UAE and one in the Maldives.
Built at the Majesty Yachts shipyard in the UAE, the superyacht has an overall length of 47 meters (155 feet) and represents 30 years of constant innovation by Gulf Craft. Majesty 155 is the company's new flagship, following the footsteps of Majesty 135, 122 and 105 – all within the Majesty Yachts superyacht brand.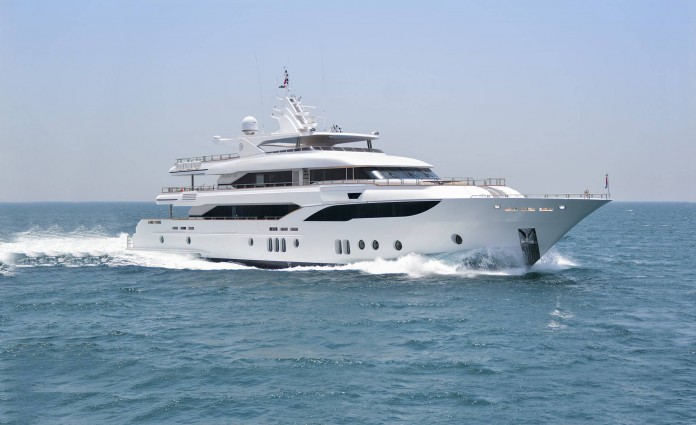 Majesty 155 has a layout of four decks namely the sun deck, upper deck, main deck and the lower deck. It features extensive customization such as the high grade marbles found on the surfaces in the owner's stateroom. There are fine fabrics on its interior elements as well natural colors in the master's suite. The galley and lounge are spacious with ambient natural and artificial lighting.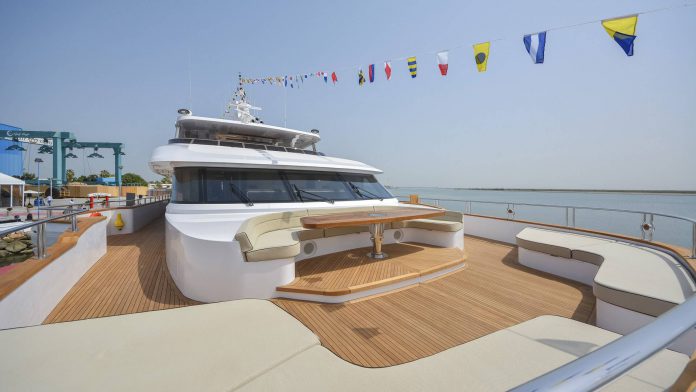 Speaking about this project, Gulf Craft's CEO Erwin Bamps, said, "Today, customers are looking for a greater capacity to entertain, from more onboard living space, to larger galleys, and expansive lounging areas. They are looking for privacy and the ability to spend quality time with family, friends, or business colleagues, but at the same time desire to experience the splendor of on-water living. We continuously grow and evolve in harmony with our customers, and it is their ambitions that inspired the design of our largest superyacht."
Majesty 155 is powered by two MTU 12V 4,000 M63 engines rated at 2,011 hp each enabling it to achieve a maximum speed of 16 knots. Fuel efficiency was put into consideration when constructing the yacht, owners will therefore enjoy long cruises without making fuel stops. The yacht has a cruising range of 4,200 nm while cruising at an average speed of 12 knots.