The brand new Porsche 911 GT3 R will make its racing debut on October 17 at the Nurburgring Nordschleife during the ninth round of the VLN long distance championship.
Porsche will use the race as a competitive endurance test for the vehicle with a particular focus on the vehicle's suspension and braking components. Interestingly, the new car will also be fitted with the outgoing engine of the current 911 GT3 race car as testing of the new 4.0-litre direct injection six-cylinder engine is still underway in Weissach and in the United States.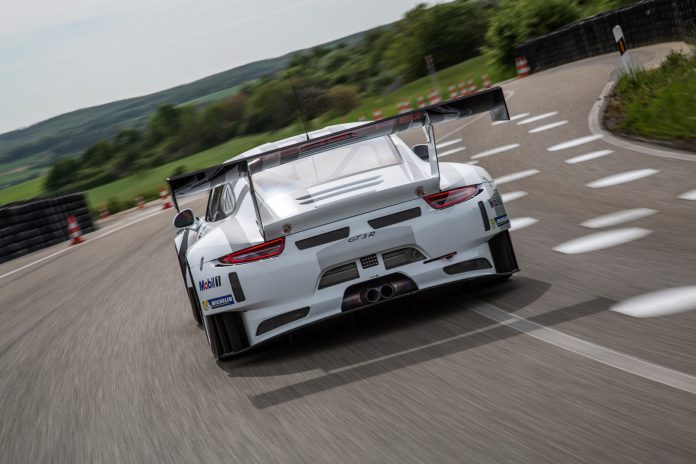 Discussing the vehicle's upcoming debut, head of Porsche Motorsport Dr. Frank-Steffan Walliser said "It has always proved beneficial to take a new car racing at an early development stage. The demands of the Nürburgring Nordschleife offer the best conditions for this.
"While our new engine is undergoing tests in the USA under warm conditions, we are also conducting trials on the suspension and body components at the Nurburgring-Nordschleife with its uniquely undulating topography."