The Nissan Skyline GT-R, in all its iterations, is one of the most highly regarded performance cars ever produced in Japan. With exceptional performance to outmatch the very best from Europe, the GT-R name is recognisable all around the world.
The car is also one of just a handful of cars we can think of to earn a nickname worthy of its performance; 'Godzilla'. It is suggested that the Godzilla name was first made in a review of the R32-generation Skyline GT-R from Australian publication Wheels. The reference also came on the back of the GT-R's incredible success in the Australian Touring Car Championship.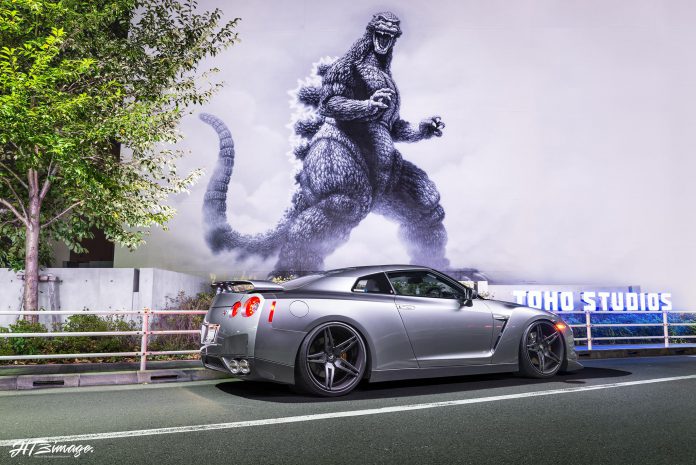 So successful was the R32 GT-R at racing that just like the Audi Quattro did to Group B rallying, its dominance led to the abandonment of Group A racing in Australia and the overhaul of the Japanese Touring Car Championship into separate classes of racing.
Taking inspiration from the sports car's nickname, artists HT3Image and Millergo CG have dropped two photoshops of the R35-generation GT-R being stalked by Godzilla, the monster originating from the Japanese film industry.