Currently under construction in Miami, the Jade Signature residence is set to become one of the most exclusive and expensive properties in the city. Now the company behind the complex, Fortune International Group, has released details about 'The Sky Villas' set to be featured.
Each of The Sky Villas will be two-story homes each complete with five bedrooms, seven and a half bathrooms as well as a range of living areas ranging from 6305 to 6735 square feet in size. Floor-to-ceiling windows will also be featured to make the most of the sensational waterfront views and providing The Sky Villas with more than adequate natural lighting.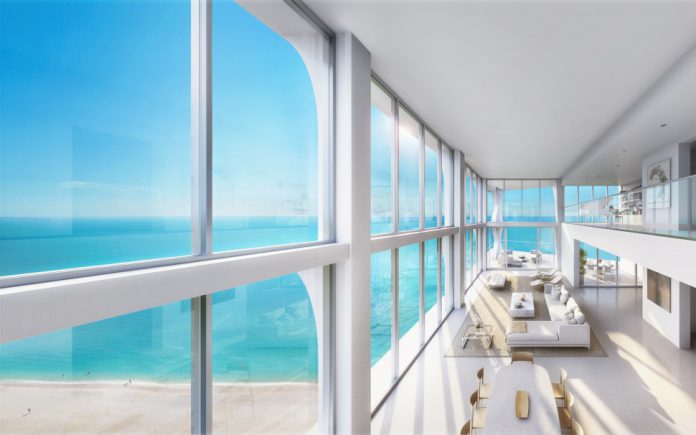 Other key elements of The Sky Villas will include large outdoor terraces ranging from 1161 to 3908 square feet in size with the ceilings being up to 20-feet in height. Prices for The Sky Villas will start from $13 million and rise to up to $30 million for the largest.
As for the property more generally, it has been designed by Herzog & de Meuron and stretches across 57 floors and include 192 units and houses, the cheapest of which will cost $3.5 million. Residents will have access to a 25-metre lap swimming pool, health and wellness centre, a range of restaurants and wine bar.