Small tuning company Duke Dynamics has just unveiled its Arrow aerodynamic bodykit for the Lamborghini Huracan. Providing the Italian mid-engined sports car with significantly more aggression, the bodykit is amongst the most eye-catching we've seen for the Huracan.
For starters, the Canadian company has developed a redesigned carbon fibre front splitter for the Huracan. It protrudes out from the bumper and includes two large vertical fins on either side. Its outer edge has also been painted in lime green to match the exterior paint of the Huracan in question.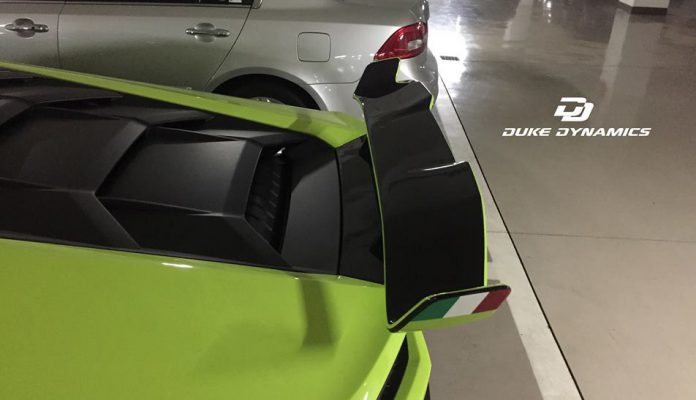 Elsewhere, the modifications include new side skirts, also made from carbon fibre. At the rear, one can find an extensively overhauled bumper incorporating a striking diffuser. A very interesting rear wing has also been installed. Made from carbon fibre but available in a painted finish, it includes two fins on the side painted with the Italian flag.
When left standard, the Lamborghini Huracan is one of the most spectacular cars currently on the market, Duke Dynamics' work makes the Huracan even more head-turning.