A dazzling house is currently up for sale in Villefranche-sur-Mer, France for 4.29 million euros. It is situated on a 1100 square metre block of land and provides 250 m2 of living space. As it is located near the top of a hill, it offers striking views of the ocean and overlooks numerous other houses.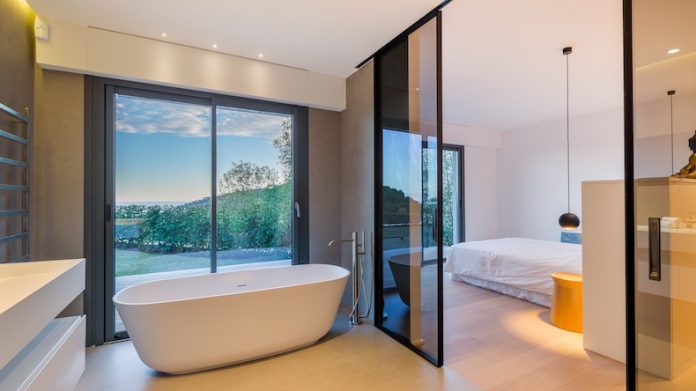 Found within the villa are five bedrooms as well as four bathrooms. All of the rooms feature white walls and roofs with floor-to-ceiling windows and sliding doors making the most of the views. Modern and refreshing furniture is also featured throughout. One of our personal favourite elements is the white bath right next to a large window door facing the water.
Making the most out of the large plot of land is a large infinity swimming pool as well as an outdoor shower. There is also a lawn area offering a multitude of uses. Prospective customers will be pleased to know that it has a 3-car garage as well as a home automation system complete with an alarm and video monitoring.