The penultimate round of the 2015 DTM season went down at the Nurburgring this weekend. A new DTM champion was only points away from being crowned if everything had gone well for 20-year old Pascal Wehrlein who leads the standings.
BMW driver Maxime Martin was the winner of race 1 on Saturday after snatching the lead from pole sitter Lucas Auer. Race 2's win went to Audi driver Miguel Molina who started from pole and led all the way to the chequered flag.
This being the Nurburgring, there were lots of incidents on the field starting with Martin and Wehrlein who tangled after the start in race 1. Martin had found an opening and went right through it tagging Wehrlein in the process. Auer was unable to contain the battles and lost the lead. Audi driver Edoardo Mortara finished second ahead of Wehrlein who extended his championship lead to 155 points in the standings.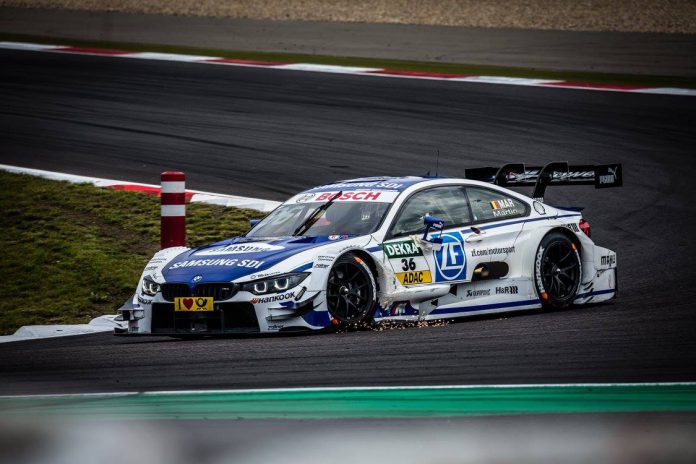 Bruno Spengler and Mortara had started from fourth and fifth respectively, after the tangle between Wehrlein and Martin they managed to pass the Mercedes driver for second and third. There was another incident between Tom Blomqvist and Audi driver Jamie Green which left the Audi spinning on the field. Miguel Molina came right into the Audi forcing the red flags out for a good fifteen minutes.
After restart, Martin extended the gap over his rivals behind who comprised of Wehrlein, Spengler and Mortara. Mortara then launched his attack on Spengler to take P2, an action that saw both cars make contact. After a few laps, Spengler retreated to the pits with a puncture – Mortara took P2 while Wehrlein settled for third. Gary Paffett finished in fourth place ahead of Maximilian Götz, pole sitter Lucas Auer, reigning champion Marco Wittmann and Robert Wickens.
In race 2, Audi driver Miguel Molina redeemed himself by dominating from start to finish. He shared the podium with Mercedes-Benz driver Paul Di Resta and BMW driver Bruno Spengler. Tom Blomqvist claimed fourth ahead of Wehrlein, Götz, Rockenfeller, Farfus, Tomczyk and Juncadella. Wehrlein's fifth place finish extended his championship lead to 165 points.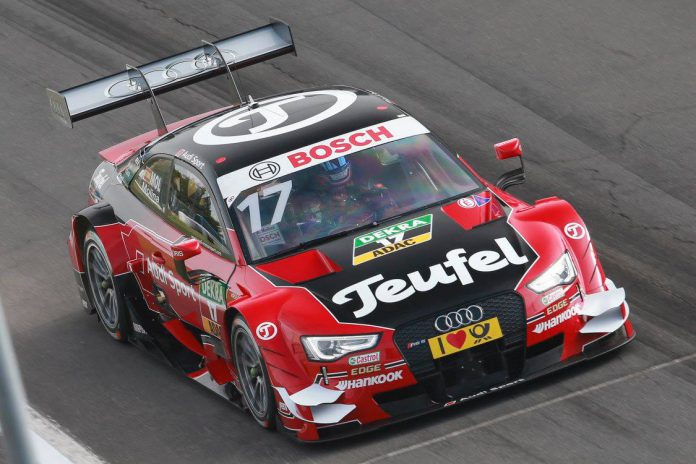 Right after the start of race 2, Scheider and Wickens collided on the first corner bringing out the safety car as Scheider's car was stuck on the gravel. Then shortly on lap 1, Wittmann tagged Paffett's car forcing the two drivers retire.
Ekstrom finished the race outside the points zone and now ranks third on the standings with 127 points behind teammate Edoardo Mortara who has 128 points. The final round of the season will head over to the Hockenheimring on October 16.