Not long after it emerged that the Qatari prince filmed speeding through Los Angeles didn't have diplomatic immunity, his range of cars were recently photographed at LAX heading back home to Qatar.
Pictured here is the now infamous yellow Ferrari LaFerrari as well as the satin black Bugatti Veyron Super Sport which was also spotted outside the large Beverly Hills mansion which received much media attention earlier in the month. Also snapped at LAX was the man's silver Porsche 918 Spyder as well as a two-tone white and black Rolls-Royce.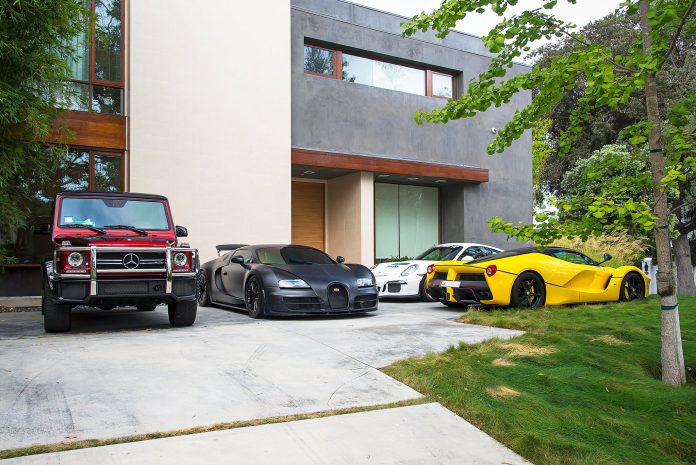 Video footage showed the LaFerrari scrapping its splitter on the roads while blasting through a stop sign with the 911 GT3 following closely behind. The LaFerrari also performed a burnout up the street and eventually pulled into the large house at 700 North Walden Drive with smoke pouring from its engine.