Last weekend, the Buddh International Circuit in India organised an 'Open Track Day' for anyone interested in giving his ride a try at the circuit. The fees was nominal and included cars all of all types – small hatchbacks, sedans ranging from a 330i to retuned Skodas and, at least one guy getting an SUV as well.
India's CannonBall Club (CBC) booked a separate slot for the supercars which appeared later during the day. There were both novices and drivers with a plethora of track experience.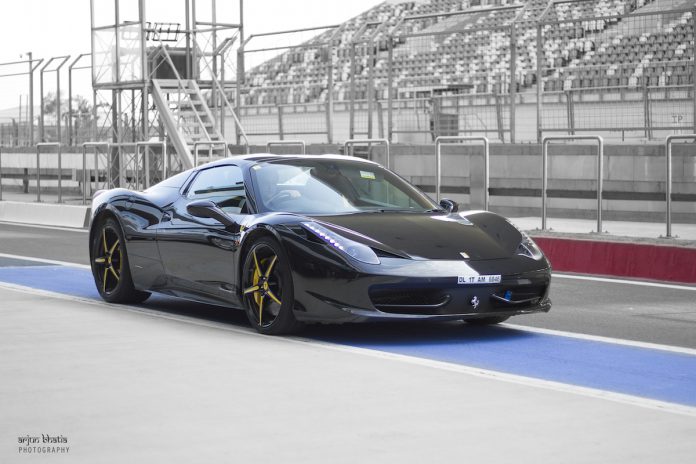 Thanks to a very short notice, only nine vehicles made it to BIC. These included a Lamborghini Aventador, a Porsche 911 GT3, Porsche Turbo, Audi R8, two Audi RS5, a Jaguar XKR-S, a Ferrari 458 Speciale and a Ferrari 458 Spider. It's worth mentioning that the 458 Speciale is the only one in India's capital New Delhi and the second in the country with the first going to a buyer in Bangalore. Giving an entire race-track to nine supercars turned out to be quite an interesting affair. Instead of doing time-trials, the GT3, 458 Speciale, 911 Turbo and the Aventador were literally racing against one another on the track. The Porsches were dominant but the Speciale was the fastest.
The next track day event is planned in a few weeks time. The BIC is India's racing hub. The track is very tricky but fun to drive on and the facilities there compete with the best around the globe. Regarding the venue, Paritosh Gupta, founder of CBC said: "The BIC is the best place for supercars to flex their muscles. Driving them in the city can be quite dangerous and this is why we urge more and more members of our group to take it to the track in order to fully exploit the potential of their machines."